Sadiq Khan brands exclusion from coronavirus Cobra meeting 'odd'
3 March 2020, 12:50
Sadiq Khan has branded the Government's decision to exclude him from a coronavirus Cobra meeting as "odd," but says he is "not being petty" about it.
The Mayor of London was not invited to Boris Johnson's emergency meeting on Monday to discuss the country's action plan to tackle the virus outbreak.
The meeting brought together senior ministers, health officials and public bodies, but the Prime Minister shunned the Mayor despite his responsibility for the capital.
He has long had a difficult relationship with Number 10 and his predecessor as Mayor, Boris Johnson.
But when asked if his exclusion from the meeting was because of that fractious relationship, he told LBC News: "I'm not sure, that's a question for Boris Johnson or Dominic Cummings really isn't it?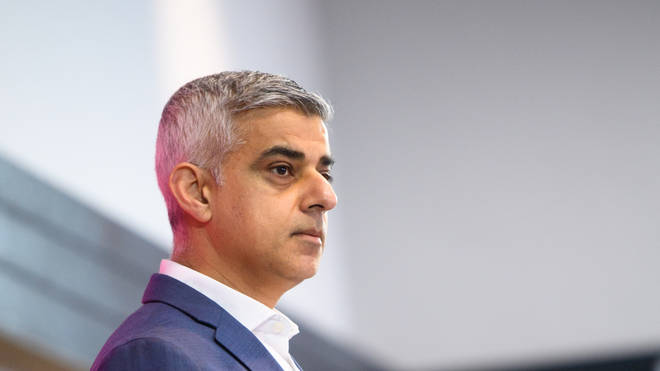 "I think it's a bit odd – we've got a situation where there is a coronavirus COVID-19 in our country and around the globe, more than 60 countries are affected."
Mr Khan added: "We're a global city, arguably Europe's only global city, and we're a city that has a number of airports and ports serving us, from Heathrow to Gatwick and Stansted to City and the Eurostar.
"We're a city hosting major sporting events and cultural events but also a Tube used by five million journeys, buses used by six million journeys.
"So look, it's for the government to explain why they excluded London.
"What I'm doing notwithstanding that, as the Mayor, is making sure I've got the best advice available to me, so I'm speaking to the Chief Medical Officer and his team, Public Health England, experts across the country.
"I hosted yesterday a Mayor's Advisory Group meeting, I did invite the Government and they turned up, which is good – I'm not going to be petty about this.
"The advice to LBC listeners is if you're worried you may have coronavirus, ring 111, or go to the Public Health England website.
"Stay at home, don't go to the GP practice, and if you're out and about, wash your hands regularly during the course of the day thoroughly with soap."