Sturgeon calls Johnson a 'scaredy cat' ahead of leaders' TV debate
19 November 2019, 15:39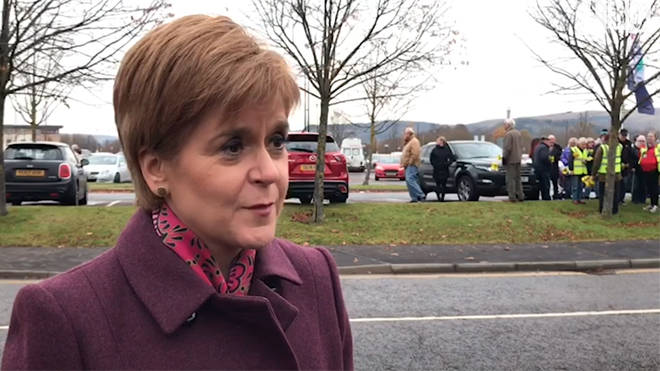 Nicola Sturgeon today called Boris Johnson a 'scaredy cat' and challenged him to a debate "any time, any place".
The first televised debate of the General Election campaign will take place on Tuesday evening between Prime Minister Boris Johnson and Labour leader Jeremy Corbyn.
The Liberal Democrats and the SNP lost a High Court challenge against ITV over its decision to exclude their party leaders, including Ms Sturgeon, from Tuesday's first television debate.
The two parties had taken ITV to court, saying their exclusion deprived voters of the chance to make their own decisions.
The broadcasters have announced a series of debates, including two head-to-heads after reaching an agreement between the Tories and Labour, one three-way debate and one seven-way debate.
Speaking to LBC News today Ms Sturgeon said: "He seems to be a big scaredy cat that he doesn't want to debate me.
"You'll have to ask him why that's the case. If you want to be prime minister as he is standing in this election to be, he shouldn't be running scared of debate. I think it speaks volumes that he is so frightened of debating anyone other than Jeremy Corbyn.
"I'll put down a challenge to him right now, I'll debate him any time, any place."
The debates
A head-to-head debate between Mr Johnson and Mr Corbyn will be aired on ITV on Tuesday at 8pm.
Sky will host a three-way debate including Mr Johnson, Mr Corbyn and Lib Dem leader Jo Swinson on November 28.
The next day, the BBC will host a seven-way debate in Cardiff on November 29, between leaders or senior figures from the seven major GB political parties.
The broadcaster will then host a "prime ministerial debate" on December 6 from Southampton between Mr Corbyn and Mr Johnson.