Expert Explains Difference Between Hooligans And Ultras
19 June 2016, 17:25 | Updated: 28 October 2019, 15:53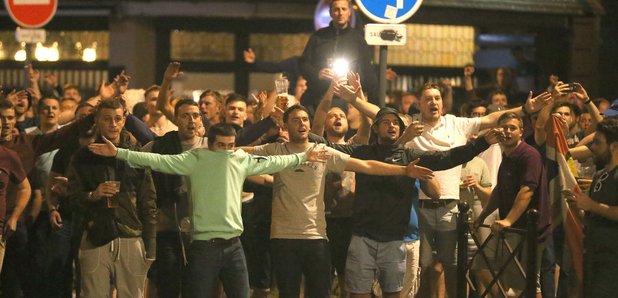 This expert on football violence explains the difference between 'ultras' and 'hooligans.'
Talking to LBC's Tom Swarbrick. Alberto Testa, an expert in football violence at the University of West London, explained the difference between English fans that clashed with Russian fans in France.

He says English hooligans do not go to football matches with the intention of violence, but frequently become involved in spontaneous clashes often influenced by alcohol.

Ultras, are more organised and frequently are linked to extreme right wing ideology. He says the Russian fans fall firmly into this category.

Watch his fascinating insights into the different types of hooligans that have clashed at Euro 2016.