New US Security Rules: This Is How It Will Affect You
25 October 2017, 18:43 | Updated: 28 October 2019, 15:53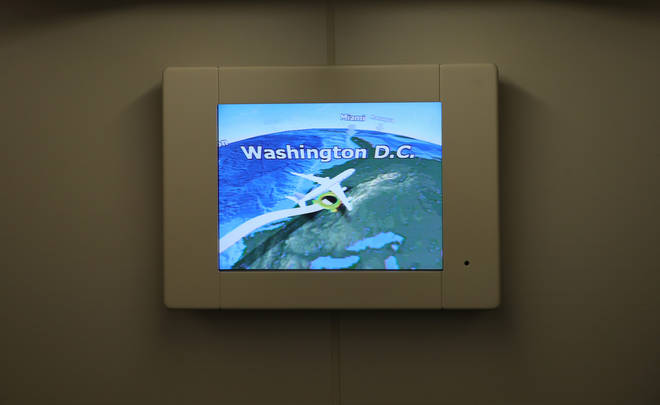 New security measures including stricter passenger screening came in to effect on Thursday on all US-bound flights - here's everything you need to know.
The US government has confirmed all airline passengers arriving in America would now face so-called "security interviews".
It will affect 325,000 airline passengers on around 2,000 commercial flights arriving daily in the US, according to Reuters.
The checks will take place either by face-to-face or via a questionnaire and will run alongside current visa requirements.
Aviation expert Alex Macheras warned the new measures could lead to longer delays.
Speaking on LBC, he said: "Passengers going on holiday still need to get an ESTA where you are subject to all those questions like 'what are you doing', 'where are you going', 'where are you staying'."
He said the new interviews will take place at airport check-in desks or boarding gates and you are most likely to be asked:
- What are your intentions in the United States?
- Why are you going?
- How long for?
- Do you know anybody there?
- What do you do for work?
A word of advice from the aviation expert though as he added: "If you don't have a clear answer as to why you are going to the states then that is said to be the answer the Homeland Security are not looking for.
"Therefore, you will most likely be subject to further questioning, perhaps you'll be taken off the flight if Homeland Security are not satisfied, delays are going to happen."