Robots To Steal 15m Jobs... And It's Not The Ones You Think
8 February 2017, 13:46 | Updated: 28 October 2019, 15:53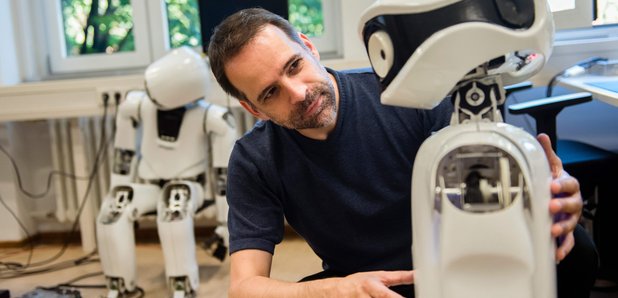 The governor of the Bank of England has warned that 15million jobs in the UK could be taken by robots.
And it's not just the jobs you'd expect. Accountants, taxi drivers and even writers could be at risk. Here is what you need to know.
Professional drivers
Driverless cars will mean robots will take over from drivers.
Cashiers
Self-checkouts are already popular. How long before shops go self-checkout only?
Factory workers
In China, humans are already building robots that will ultimately take their jobs.
Accountants
Automation will mean people won't need to hire an expensive accountant.
Surgeons
Robots already assist doctors with surgery and their speed and accuracy will improve significantly in the coming years.
Journalists
8.5% of Wikipedia is written by a robot. In 15 years' time, 90% of news will be too.