Academy Schools Explained: Everything You Need To Know
16 March 2016, 07:44 | Updated: 28 October 2019, 15:53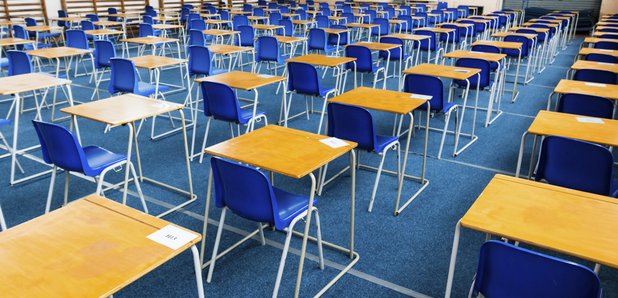 George Osborne is to announce today that all state secondary schools will become Academies. But what does that actually mean?
What is an Academy School?
Currently, most schools are funded by the Local Education Authority. But Academies are funded directly from the Department of Education.
The day-to-day running of the school remains with the head teacher, but they are overseen by individual charitable bodies called academy trusts.
What's the difference between a state school and an Academy?
As well as the difference in funding, Academy schools have more freedom than other state schools over their finances and curriculum.
They also do not need to follow national pay and conditions for teachers. That means they can make savings over pay, as well as keeping top teachers by paying them more.
Many Academies are part of an Academy chain, meaning that they can create economies of scale for the services and resources that they need, meaning more money can be spent per pupil.
Academy schools can also offer a specialism as they are not restricted by the national curriculum. An example of this is the Global Academy, a new state school which specialises in practical education on working in the media.
Why does the government prefer Academies?
George Osborne wants to stop the bureaucracy and interference of the Local Education Authorities.
Originally, Academy schools were set up to replace failing schools to help them adapt to tougher-than-usual circumstances. But that has since been expanded.
And in today's Budget, the Chancellor will say that he wants "to drive up standards and set schools free from the shackles of local bureaucracy."
How many Academy Schools are there currently?
As of June 2015, there are 4,676 academies open in England.George Osborne will announce in the Budget today that all secondary schools will be required to become Academies by 2020.
What do the critics of Academy Schools say?
The move towards academies has been condemned by the National Union of Teachers, which said it was a step towards privatisation of schools.
The NUT's deputy general secretary, Kevin Courtney, said: "Parents will be as outraged as teachers that the Government can undo over 50 years of comprehensive public education at a stroke.
"Academy status not only does not result in higher attainment but that many chains are badly failing their pupils, particularly their disadvantaged pupils."
Lucy Powell, the shadow education secretary, said: "There is no evidence to suggest that academisation in and of itself leads to school improvement.
"In some parts of the country where standards remain a concern, all schools are already academies, yet the government has no other school improvement strategy."