What To Do If There's A Terror Attack While You're On Holiday
18 August 2017, 14:58 | Updated: 28 October 2019, 15:53
The Met Police has re-released a video telling holidaymakers what to do if they find themselves caught up in a terror attack.
It was posted in the wake of the recent attacks in Barcelona which saw at least 14 people killed and dozens injured.
A truck mowed down pedestrians on the popular tourist spot of Las Ramblas on Thursday afternoon.
Hours later, a similar attack was seen in the Spanish town of Cambrils.
The four-minute clip depicts a firearms attack unfolding at a hotel along with the "run, hide, tell" message.
It was originally released in July in a bid to raise awareness for Brits travelling abroad this summer.
The video encourages people to first run to a place of safety if possible, leaving belongings behind and bringing others with them.
If there's no place of safety, they should hide and turn their phones on silent.
As soon as it is safe, they should alert authorities by using the local emergency number which is 112 in EU countries.
The Foreign Office has issued advice urging tourists to stay away from Las Ramblas and Cambrils following the recent attacks.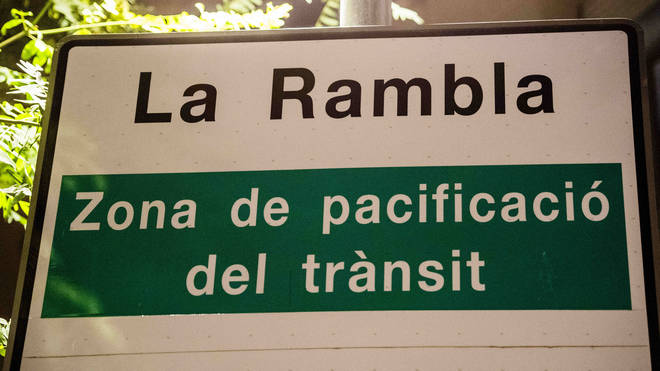 In a statement posted on to their website, it says: "The British Embassy in Madrid and Consulate General in Barcelona are in contact with local authorities and urgently seeking further information following incidents in the Las Ramblas area of central Barcelona and Cambrils, near Salou (100kms south west of Barcelona).
"Local authorities have advised people to stay inside and stay away from the Las Ramblas area of the city; if you're in the immediate area you should take care and follow the advice of the local security authorities.
"Press reports suggest that some public transport, particularly the metro, has been affected."