Who Is Stephen Barclay? All You Need To Know About The New Brexit Secretary
16 November 2018, 16:39 | Updated: 28 October 2019, 15:53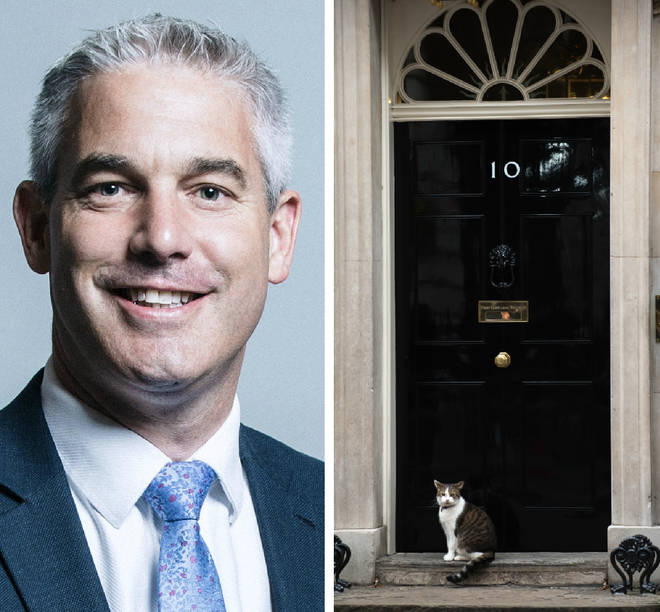 Stephen Barclay has been appointed as the new Brexit Secretary following Dominic Raab's resignation on Thursday. Here's everything you need to know about him.
The 46-year-old has been the Conservative MP for the safe seat of North East Cambridgeshire since 2010.
Before he became a politician, Mr Barclay was an insurance company lawyer and a director at Barclays Bank.
He campaigned for Britain to Leave the European Union - but is described by LBC's political editor Theo Usherwood as a "soft Leaver".
"Brexit is a defining moment in the history of our nation. We will be forging an ambitious new partnership with Europe and charting our own way in the world to become a truly global, free-trading nation," the now Brexit secretary previously said.
He's unlikely to be a household name, but in January he was appointed as Minister of State for the Department of Health and Social Care.
He lives just outside Wisbech in Cambridgeshire with his wife and two children, according to his official website.
Justice Minister Rory Stewart told LBC: "It's an amazing opportunity because this is probably the most important political moment of our generation".
The announcement came shortly after it was revealed that Amber Rudd was returning to the Cabinet.
The former Home Secretary, who resigned following the Windrush scandal, replaces Ester McVey as the Work and Pensions Secretary.