Donald Trump Rides Out Gaffe Over Man's Dead Father
9 March 2018, 10:14 | Updated: 9 March 2018, 10:34
Donald Trump said that his man's dead father would be very proud of him. Only one problem, his father is still alive.
Scott Sarge, a steelworker from Pennsylvania, was at the White House as the President signed his new law to introduce steep tariffs on foreign steel and aluminium.
As they shook hands, Mr Trump told him: "Your father Herman is looking down, he's very proud of you right now."
Scott responded: "Oh he's still alive!"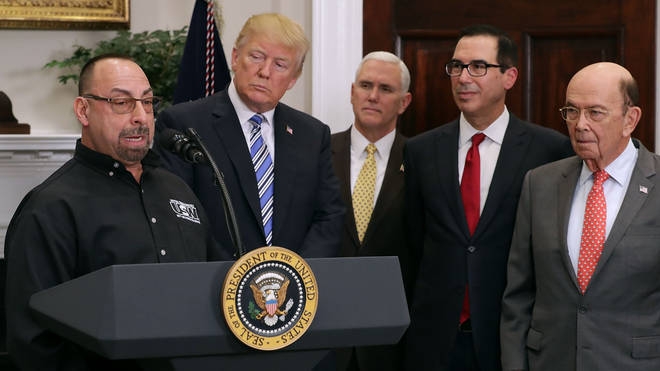 Trump laughed: "Oh, he is? Then he's probably even more proud of you."
Watch the hilarious moment above.