Was The Queen's Hat A Hint On Her Thoughts On Brexit?
21 June 2017, 12:31
Did the Queen give us an insight into her thoughts on the European Union during her speech at the State Opening of Parliament?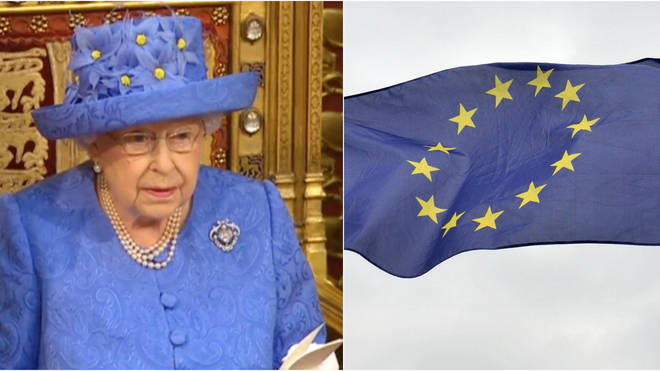 Queen Elizabeth II entered the Palace Of Westminster wearing a blue hat with a series of yellow dots on.
And eagle-eyed viewers spotted it had a remarkable resemblance to the European Union flag.
Just before the speech, Dennis Skinner made his usual gag at Black Rod - and it was one of his best.