Alastair Campbell Ambushed By Daughter Live On LBC Over Calling Women "Birds"
3 June 2018, 12:49 | Updated: 4 June 2018, 08:31
Alastair Campbell received a surprise call from his daughter as he asked listeners what it takes to be a feminist... and she didn't hold back with some very personal examples.
Alastair Campbell's daughter Grace gave him some personal advice on how he could be a better feminist.
The former spin-doctor wasn't expecting the call from his daughter, who surprised him.
"Hi dad," she said.
When Alastair asked Grace whether men could be feminists, she said: "I think a man can be feminist but I think that if they want to truly be one they need to unpick things that they've adopted naturally because of the way society teaches them to behave."
"So I've thought of some examples with you, which I'm going talk about," she said.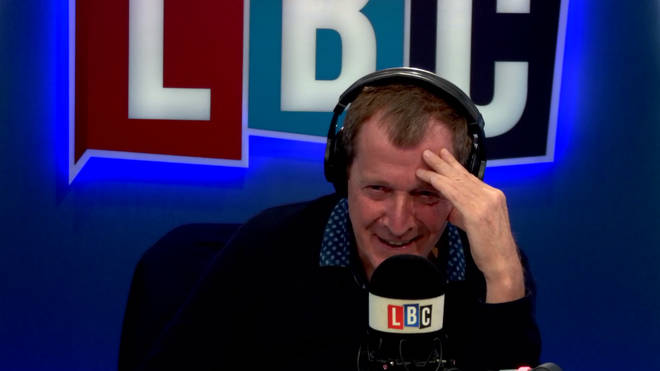 Grace didn't hold back with her personal examples.
She said: "You still call women 'birds', you don't even think about the impact that has."
"Women aren't birds, birds are birds, birds can fly, women can't.
In another example, Grace explains that men take a 'can't do' excuse.
"I've noticed that what you do, which is what a lot of men do, they make up the excuse 'I can't'."
"'I don't know how to do the laundry, or use the coffee machine', instead of saying you can't just learn how to use the Espresso machine!"
Grace's final point: "But if you really want to be a feminist, you need to be able tot talk about periods.
"If I tell you I'm going to change my tampon you grimace and cover your ears.
"We need to break down that taboo and make it normal."