Arrested Man Knocks Out Police Officer During Vicious Assault
28 July 2017, 17:08 | Updated: 28 July 2017, 17:45
Distressing footage has been released of a police officer being knocked out by a man under arrest.
The detainee is stood in custody between two other officers when he is captured throwing an unprovoked punch.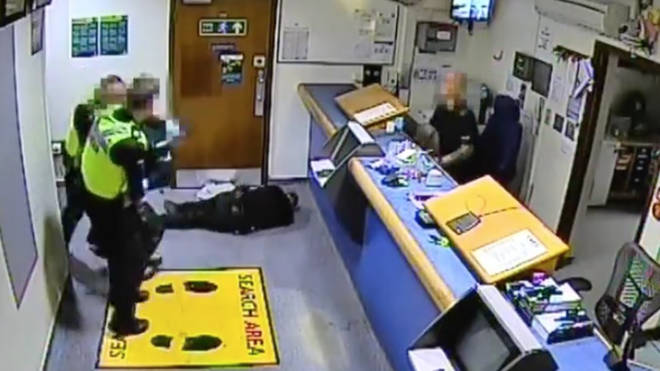 The shocking video has been released by the Leicester Police Federation to highlight attacks on officers who are on duty.
Last year 243 officers from the force were assaulted.
The video above shows the vicious attack unfold - with the officer floored and rolling around in pain.