BBC Reporter Gets Mobbed By Biting Lemurs During Report From Zoo
9 January 2018, 13:44
A BBC news reporter got more than he bargained for while filming at a Norfolk zoo.
Alex Dunlop came under attack from a troop of lemurs at the Banham Zoo's annual animal count.
The excitable primates jumped on his arms, legs and back before they started to bite him.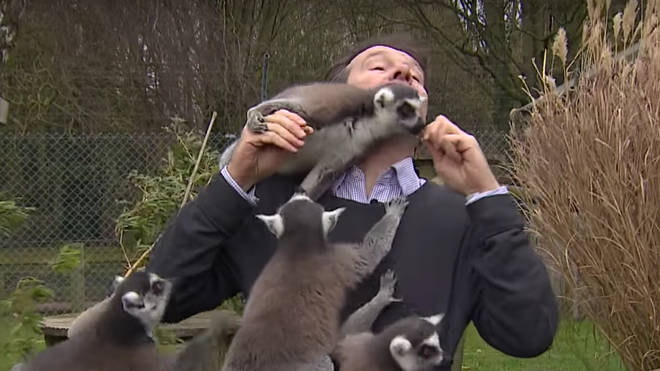 At one point the BBC Look East reporter says "this could take some time" as the lemurs grab at his jumper.
The persistent journalist does attempt to record a take, but yelps in pain as one of the animals bites his finger.
Attempting the piece to camera once again, he says: "and I'm at one of the region's zoos where they're doing their annual stock-take of animals" before the lemur goes for a second bite.
"Ow! You little ****", he says.