Boy Gets Stuck In Display Toilet And His Parents Can't Contain Their Laughter
21 November 2017, 13:57
A six-year-old boy became stuck in a display toilet for a number of minutes, and his parents' reaction was hilarious.
Alfie got into difficulty when he became wedged in the loo at a bathroom store in York.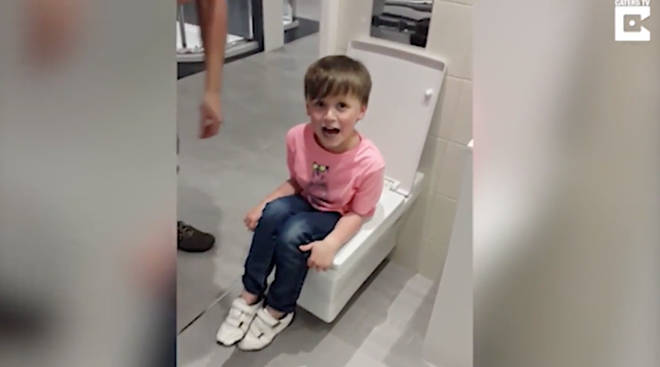 His dad, Marcus, tried desperately to lift him out, but he couldn't help bursting into fits of laughter instead.
The child was clearly not impressed though, as he could be heard saying, "I want out" and "you killed me".
But, after a number of minutes of trying to contain his laughter, Mr Westmorland managed to free the boy by twisting him on the seat.
Mum Karen, who was filming the saga, said her six-year-old was known as a bit of a "drama queen".
She said: "The kids were being kids and sort of messing around, climbing inside shower cubicles and baths.
"They are not particularly well-behaved when they are out and about."
Watch the hilarious moment above.