Burglar Ploughs Into Traffic In Getaway From Police
31 July 2017, 13:43
This is the moment a car thief smashed into a queue of traffic as he tried to escape from police.
Martin Tolan was jailed for over nine years after pleading guilty to a series of burglaries, handling stolen goods, theft and dangerous driving.
Driving a stolen Mini, Tolan careered into the lines of waiting cars in an attempt to force his way through the queue.
But officers quickly surround him and used batons to shatter the car's windows before pulling him from the vehicle.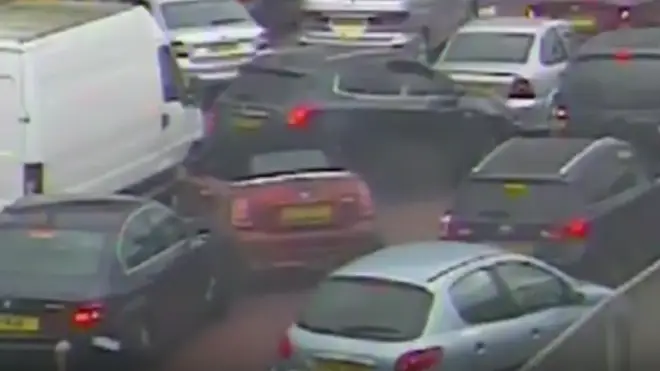 West Midlands Police Detective Sergeant Toni Holl, said: "Residents can sleep more soundly knowing Tolan is behind bars: we have proved he was responsible for at least five burglaries but it's suspected he was linked to more.
"Several of his victims were woken to find him intruding in their homes while others only found their cars gone in the morning. 
"No-one was injured but I'm glad the court has recognised the prolific nature of Tolan's offending, plus the psychological impact burglary can have on victims, and jailed him for a long time."