Car Hits Woman In High Heels After She Slips While Running Across Road
28 June 2018, 14:28 | Updated: 28 June 2018, 16:41
A woman running across a busy road in high heels narrowly escaped death when she slipped and was hit by a car.
The shocking video highlights just how dangerous not using a pedestrian crossing can be.
CCTV shows the woman attempting to cross the three-lane road in the city of Nogales in Mexico.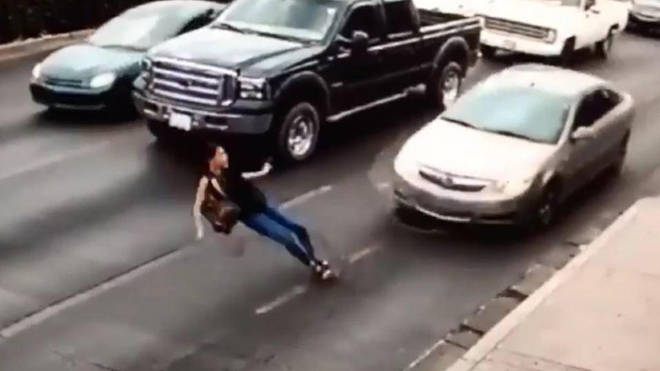 As she reaches the final lane, she slips on the tarmac and into the path of an approaching car.
The victim, a 22-year-old, was dragged along the ground before the vehicle managed to come to a halt.
Bystanders rushed to help her as the driver slowly reverses away from her body.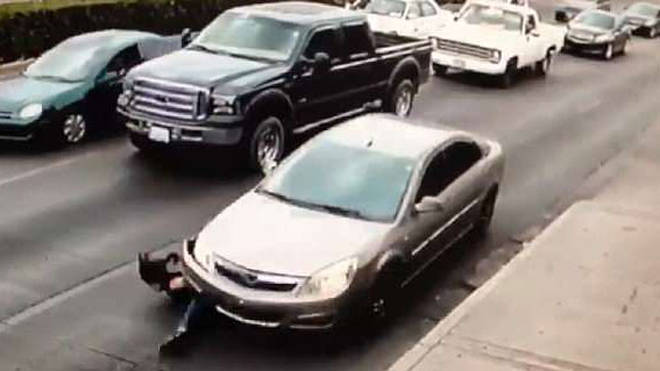 She was rushed to hospital and treated to fractures to her knee, elbow and injuries to her right hand, local media reports.
The victim is said to be in a stable condition.