CCTV Shows Violent Steroid Addict Blind Man With One Punch In Bar Attack
20 September 2017, 16:24 | Updated: 20 September 2017, 17:26
Shocking CCTV shows a violent steroid addict blinding a man by knocking him unconscious with a single punch in an "unprovoked" bar attack.
Peter Clark, 27, was jailed for two years after he left his victim with three fractures and temporary loss of sight by punching him in the face on April 22 this year.
Footage of the brutal attack, which took place in Bristol, has now been released.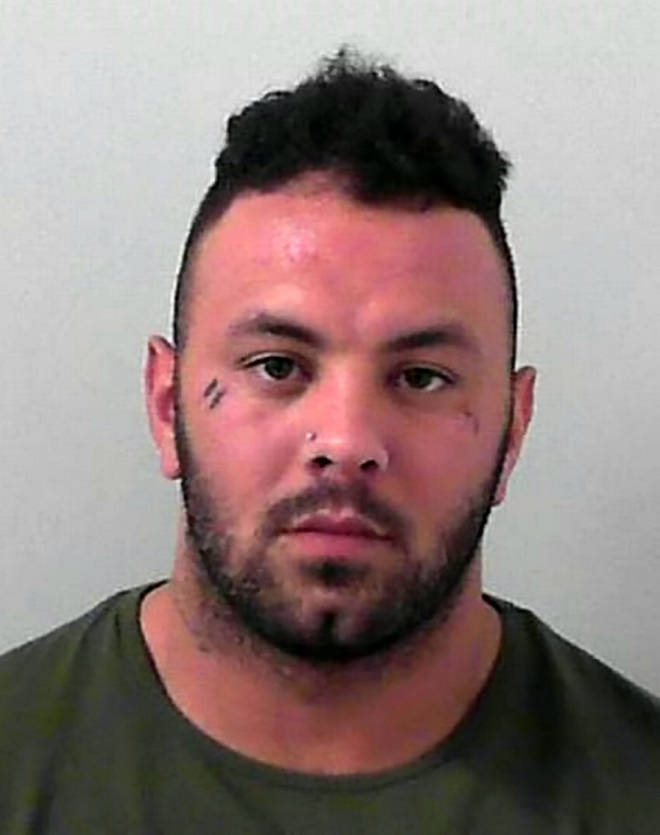 It shows Clark swing a right hook to the side of restaurant owner Detjon Prince's face inside the Wees Lounge Bar.
The victim falls down and hits his head, while the thug skips backwards before calmly walking out of the establishment.
Police were able to identify him from the shocking footage and tracked him down to a Southmead property where he was found hiding in the loft.
Mr Prenci woke up in Bristol Royal Infirmary unable to see out of his left eye and was told he could lose his sight after the "unprovoked" attack.
Metal plates were put into his face to repair three facial fractures and his cut left eye was temporarily blinded.
He suffered double vision for months and was left with numbness down the left hand side of his face, Bristol Crown Court heard.
Clark admitted causing grievous bodily harm and was jailed for two years.
This was the sixth time the 27-year-old had been brought before the courts for violent assault.