Cyclist Left For Dead In Road After Callous Hit-And-Run Crash
20 July 2017, 13:28 | Updated: 20 July 2017, 13:30
A cyclist has been left for dead after being knocked her off her bike by a driver who heartlessly reversed and sped away.
Police are now on the hunt for the hit-and-run motorist who was caught on CCTV during the early hours yesterday.
The shocking footage of the crash shows the cyclist riding across a junction in Leicester.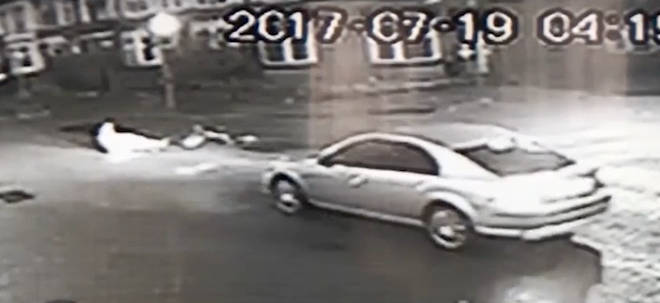 Moments later, a car smashes into the side of the rider - sending her flying on to the road.
The driver momentarily stops, but seconds later speeds off - leaving the injured woman lying on the floor.
The victim was later helped by a passing motorist and local shopkeeper Subhas Varambhia who dialled 999.
Mr Varambhia, whose security cameras recorded the crash, said: "The driver stopped for a few seconds, but then reversed and drove away.
"How could you do that? How could you leave someone like that. The driver didn't even get out of the car to see if she was alive.
"The woman was lying in the road and screaming in pain."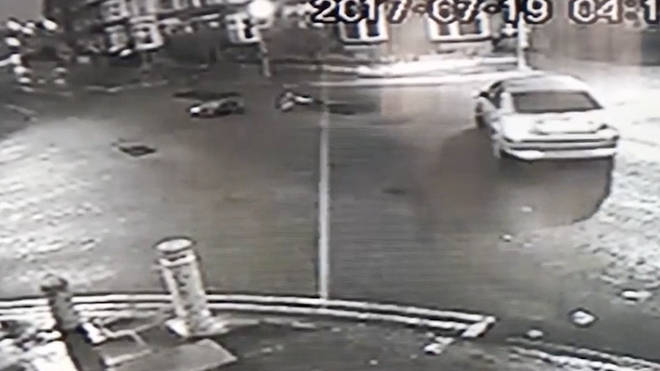 The cyclist, who was taken to hospital and treated for minor injuries, appears to have ignored a red light as she crossed the junction.
A second camera also shows the car appearing to slow down as he approaches a red light, but accelerates as it turns green.
Leicestershire Police says it is now trying to trace the vehicle and find out why they did not stop.