Cyclists And Pedestrians Risk Their Lives On Notorious Level Crossing
13 June 2018, 15:16
Astonishing footage shows people purposely putting their lives at risk by trying to beat the barriers at a notorious level crossing.
Network Rail has released shocking CCTV from the crossing on Poole High Street - which is where 36 per cent of all incidents at level crossings in Dorset happen.
The video includes one cyclist being knocked off their bike as they tried, and failed, to speed under a lowering barrier.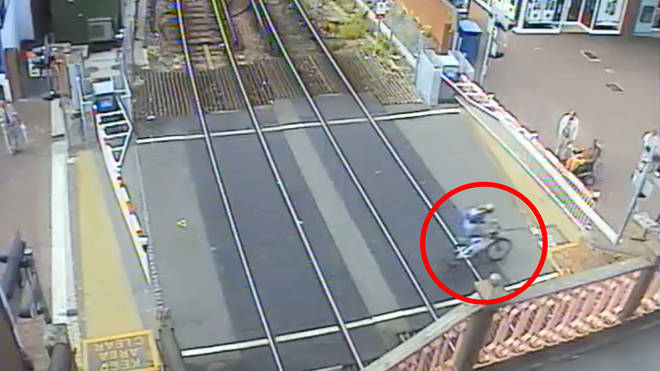 A number of impatient pedestrians also came within seconds of an incoming train as they ignored warning alarms and flashing lights.
Those seen misusing the crossing as said to have been "extremely lucky to have avoided serious harm - the consequences could have been so much worse".
Sam Lead from Network Rail added: ""There are no excuses for attempting to use level crossing when the lowering sequence is active - it's not just potential criminal proceedings that you're risking, it's also your life."
It comes as a quarter of UK adults admit they don't know how to use a level crossing safely.
It's particularly apparent among young adults, with more than a third of 16 – 24 year olds feeling they are unaware.