Tessa Jowell's Final Speech Was So, So Powerful
13 May 2018, 13:17 | Updated: 14 May 2018, 07:09
Tessa Jowell's final Parliamentary speech is one of the most powerful you'll ever see.
Dame Tessa Jowell made an emotional speech in January this year, where she called for more cancer treatments after being diagnosed with a brain tumour in May last year.
"In the end, what gives a life meaning is not only how it is lived, but how it draws to a close," she said.
"I hope this debate will give hope to other cancer patients like me.
"So that we can live well with cancer, not just be dying of it."
Dame Tessa was given a standing ovation by peers, in what is thought to be the first tribute of its kind in the House of Lords.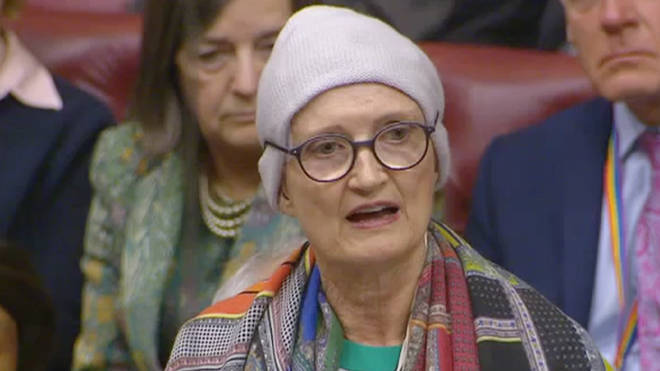 Dame Tessa died peacefully Saturday night, her family have confirmed.
A family spokesperson said: "It is with great sadness, and an enormous sense of loss, that we announce the death of Tessa Jowell.
"She died peacefully at the family home last night, shortly after 10pm."
"Her husband David and their children Jessie and Matthew were by her side.
In addition to chemotherapy and radiotherapy, in recent months doctors tried innovate new treatments which "Tessa gladly embraced".
"But the tumour recently progressed very quickly," the spokesperson said.