Astonishing Dashcam Footage Shows Driver Watching Football On Phone
11 July 2017, 13:30 | Updated: 23 August 2017, 07:15
A driver has been filmed "swerving all over the place" as he brazenly watched a football match on his phone.
Dashcam footage from another vehicle caught the motorist clearly watching the Champions League final behind the wheel.
In the shocking video, an outrage couple berate the Ford Fiesta driver as one man says: "He's watching the football on his phone!"
As the camera zooms in to what appears to be Juventus vs Real Madrid, the man adds: "He's just had it it on his hand and he's put it on his dash thing - no wonder he was swerving all over the place."
The recording has since been handed into the police, with the Norfolk Constabulary issuing a warning letter to the offending driver.
The force now wants more drivers to handover further dashcam footage of motorists being districted by their phones at the wheel.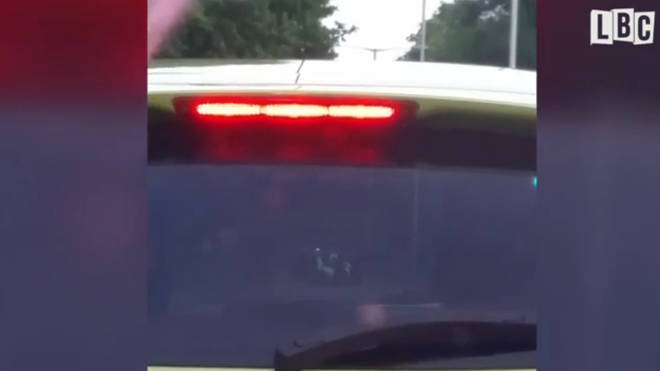 The maximum sentence for anyone caught using a phone at the wheel of a vehicle is six penalty points and a fine of up to £1,000.
Those convicted can also be banned from driving.
Watch the astonishing dashcam footage in the video at the top of this page.