Families Watch In Horror As Thugs Brutally Attack McDonald's Worker
9 August 2018, 13:18 | Updated: 9 August 2018, 13:52
Two thugs savagely punched a McDonald's employee to the floor during an attack which unfolded in front of horrified families.
The worker repeatedly tried to fight off the attackers who were filmed by one of the terrified customers at the restaurant in Boston, Lincolnshire.
Children as young as 10 witnessed the brawl at about 11pm on Tuesday, LincolnshireLive reports.
After being punched multiple times, one of the blows knocked the victim to the floor.
At one point, a customer can be heard desperately shouting: "Can somebody help please?"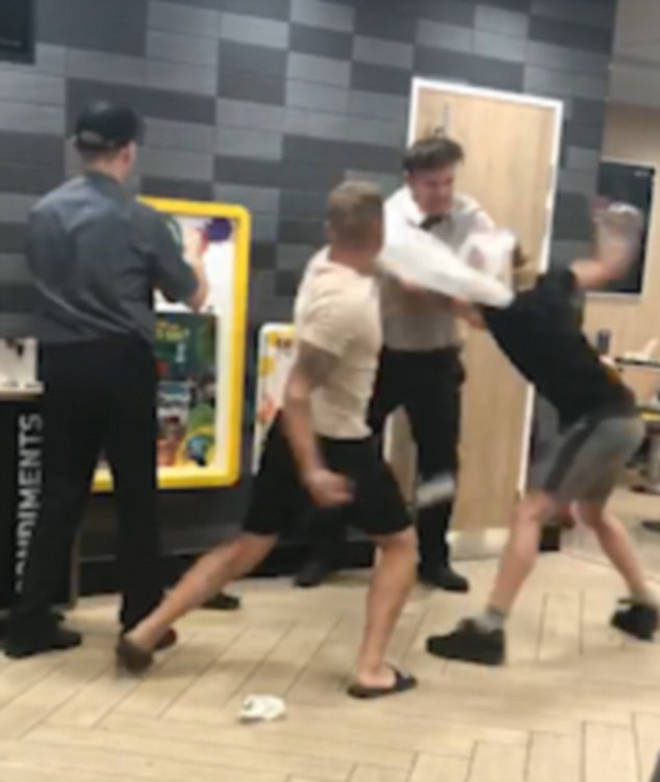 One eyewitness told the paper: "The young lads wanted a fight from the beginning – they were being really stupid and were shouting and swearing at the workers.
"The two lads who were fighting were drunk.
"One of the boys was trying to lock one member of staff in the toilets.
"The manager told a member of staff to go over and tell them to leave and then it all just went off.
"There were 10-year-old's there with their parents – anyone who stepped in was going to get a beating."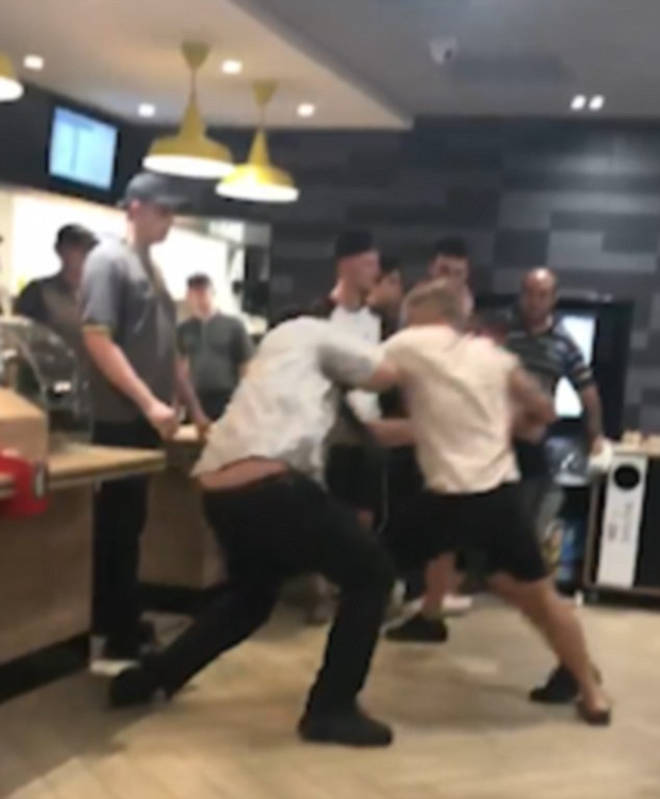 After the video was shared widely on social media, the mother of one of the attackers apologised, the MailOnline says.
Writing on Facebook, she said: "It is not acceptable, I'm very sad and ashamed that my boys would do this."
Police are now appealing for witnesses to come forward.