Fight Breaks Out Between Photographers Outside Polling Station
8 June 2017, 13:37 | Updated: 8 June 2017, 15:25
Polling stations are usually a quiet, tranquil setting but that definitely was not the case outside this one in Cumbria today.
The rowdy group of photographers ended up fighting as they pitched to get the best shot of Liberal Democrat leader Tim Farron.

While the politician was inside casting his vote, the men could be seen pushing, shoving and even being pulled to the floor.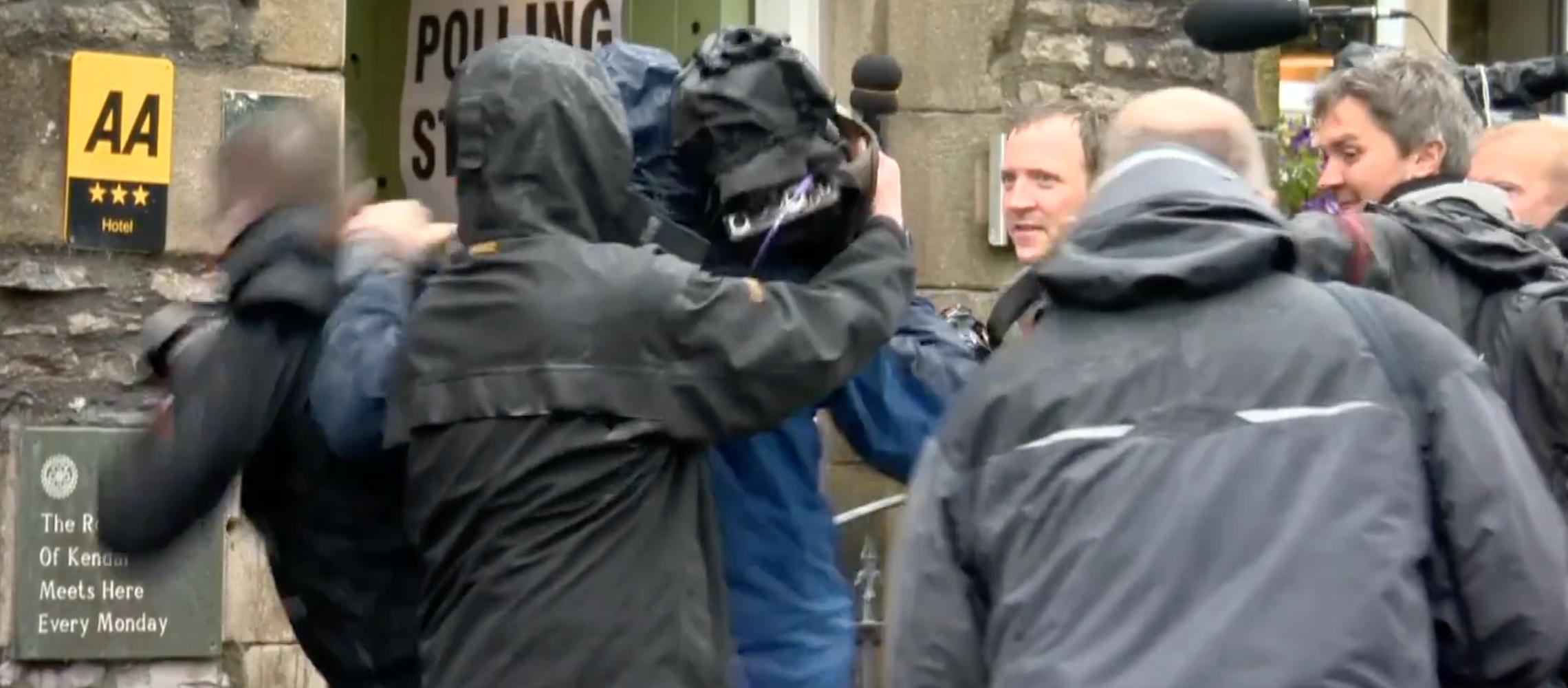 In the video, a woman witnessing the chaotic scenes can be heard saying:
"A man just nearly tripped up."

As things get even more animated, she adds: "He's done it again. What's going on? They're having a proper scrap!"

It's got to be seen to be believed - so watch the video above!