Hero Officers Save Trapped "Drunk" Woman From Being Hit By Train
23 November 2017, 15:31
Dramatic CCTV has emerged of the moment heroic transport workers pulled a reportedly drunk woman out of the path of an oncoming train.
The footage shows the group haul the woman from the tracks with just seconds to spare - saving her from likely death or serious injury.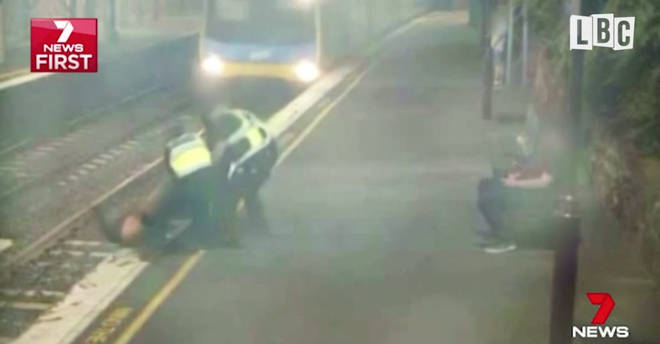 It's believed the woman had been drinking when she tried to cross the line at a suburban station in Melbourne, Australia on Tuesday night.
A friend can be trying to help her before the three Protective Services Officers step in and drag her to safety.
The PSOs had been dealing with another situation when they noticed the woman was in serious danger.
"That woman was potentially going to get very seriously injured, if not killed," Inspector Martin Hardy told 7 News.
"You've got 300 tonnes of train coming through, so it's a lot of weight she probably would have certainly been killed."
The woman escaped without injury.