Hero RSPCA Inspector Braves Icy River To Save Whimpering Dog
20 December 2017, 13:11 | Updated: 20 December 2017, 13:16
A hero RSPCA inspector put her life on the line to save a dog from a frozen river in a dramatic rescue caught on camera.
The Labrador, Hardy, had been stuck in the River Wansbeck, Northumberland, for an hour before the RSPCA arrived on the scene.
Fearless Jaqui Miller wasted no time as she attached herself to a safety line and used a pick to slide across the icy water.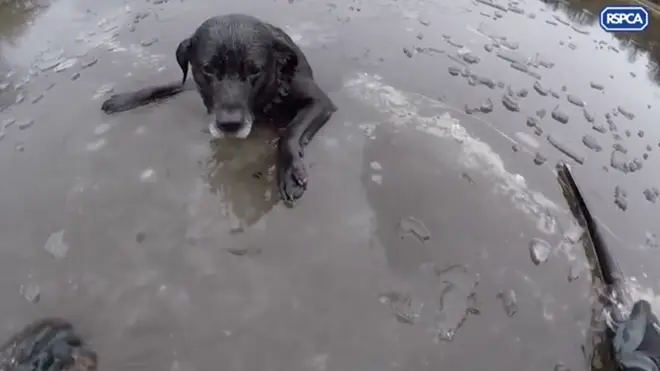 The tense recuse was filmed on the rescuer's head-cam as she pulled herself closer to the stranded pooch.
Hardy could be heard whimpering as the drama unfolded last Wednesday.
Luckily, the RSPCA inspector made it in the nick of time, pulling the dog back on to the ice before reuniting him with his owners.
Inspector Miller said: "We were really worried about poor Hardy as he had been stuck in the ice for about an hour in the freezing cold water.
"He had been out walking with his dog walker when he had run into the river not realising that the minus six degree weather we've had recently had frozen the water."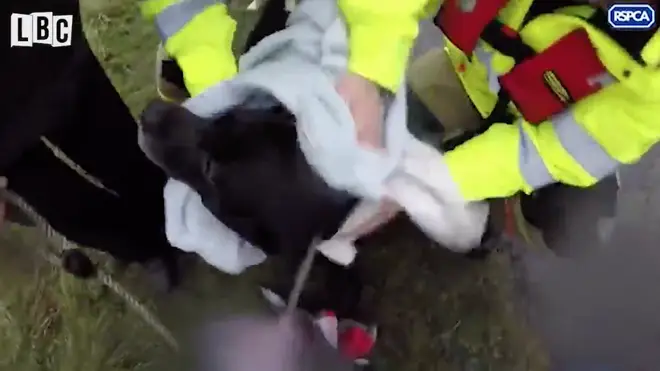 She added: "His dog walker told us he's so used to paddling in the river and the sea that he just bounded off hoping for a little swim.
"As I got closer to Hardy I could hear him whimpering and I kept calling back to him to try and reassure the poor dog.
"He must have been freezing because he didn't hang around but scampered off towards his dog walker."
Watch the nail-biting rescue in full above.