Heroic Woman Saves Man From Jumping In Front Of Train
24 January 2018, 13:25
A clearly distressed man runs towards the tracks as a train hurtles towards the station, but the actions of one brave mother saved his life.
A man's life was saved after a women risked her life to save him from what appears to be an attempted suicide attempt. 
CCTV showed the man clearly dealing with some personal issues when a couple with a pram walk past and express concern. 
At first, the couple walks on, with the woman's male companion urging her to ignore the situation. But she begins to walk back towards the distressed individual.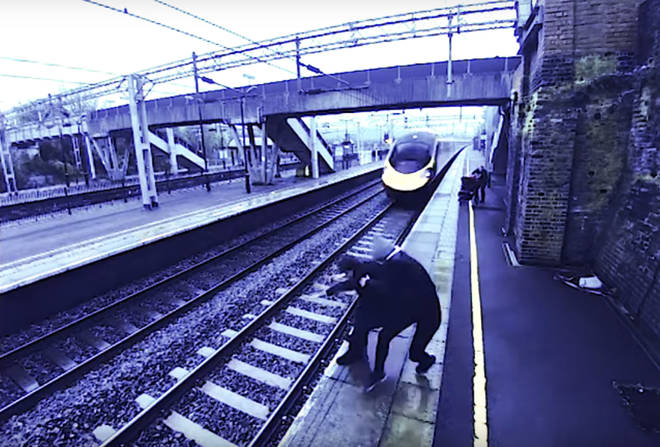 The man, who has been talking to someone on the phone, hangs up and throws his phone on the ground. He then puts his head in his hands. 
As a high-speed train hurtles towards the station the man begins to run on to the tracks, but the woman manages to grab the man and push him to the platform.
British Transport Police have confirmed they are analysing the footage. 
If you've been affected by this video or feel you need to talk to someone please ring the Samaritans on 116 123.