Hilarious Video Of Police Officer Slipping In the Snow Goes Viral
13 December 2017, 11:43 | Updated: 13 December 2017, 11:50
This is the hilarious moment a police officer went flying as he slipped on the ice of a snowy road.
The Derbyshire Constabulary officer has gone viral after his comical slip during this week's snowfall.
The armed response team were sent to investigate an abandoned vehicle on Beeley Moor in the Peak District.
But when the officer gets out of his car, he slips in the icy conditions and falls flat on his back in slow motion.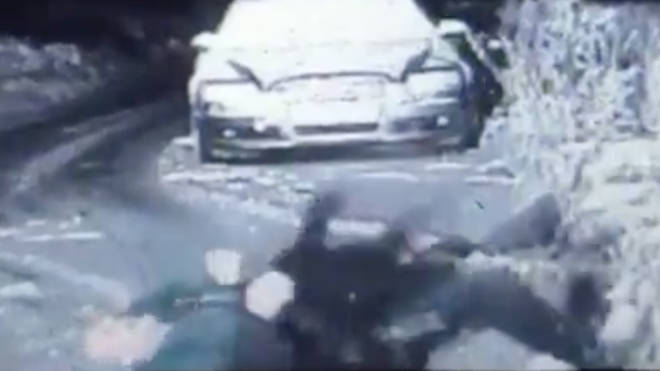 He can then be seen struggling to his feet and bursting into laughter.
He suffered no injuries in the fall.