Huge Drunken Brawl Involving 11 Men And One Woman Erupts Outside Takeaway
7 June 2018, 12:27
A drunken mass brawl ended with 11 men and one woman kicking, punching and shouting each other outside a Birmingham takeaway.
The remarkable altercation unfolded at about 4am on Sunday in the city centre.
It shows a whole group of men, who appear drunk, trading blows with some of them falling to the floor injured.
A crowd of onlookers watch in bewilderment as the fight spills out along Broad Street.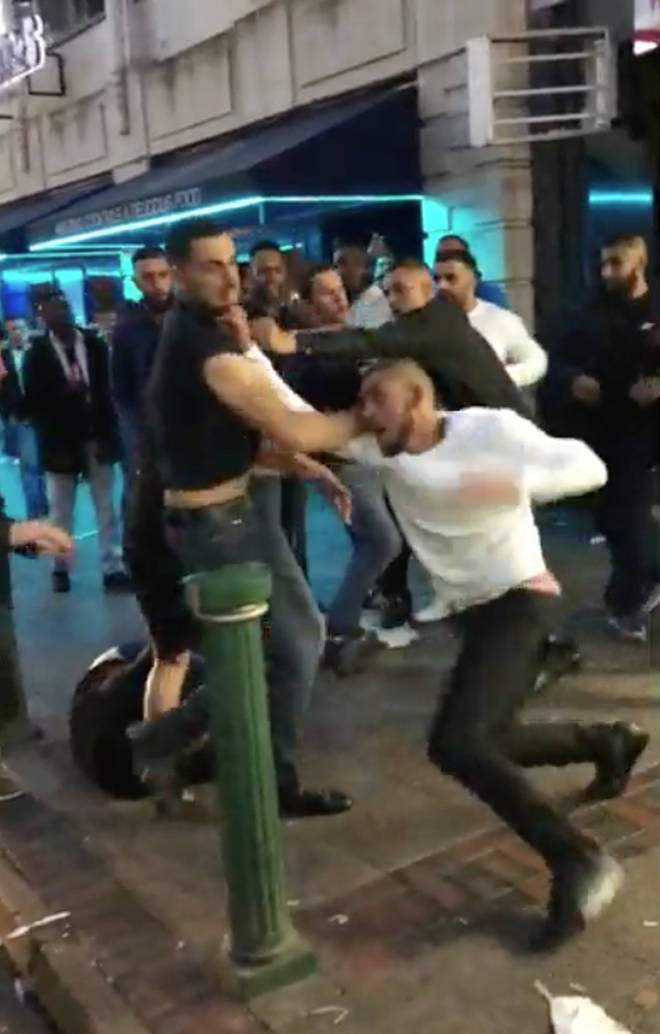 One woman desperately tries to help a man seen crawling along the pavement with a bloodied face.
The man, who filmed the fight, said it took at least eight police officers to break it up.
"They only rushed in at the end of the fight - at which point many of the men had escaped and gone," he said.
The video has been watched almost 100,000 times on social media in just one day.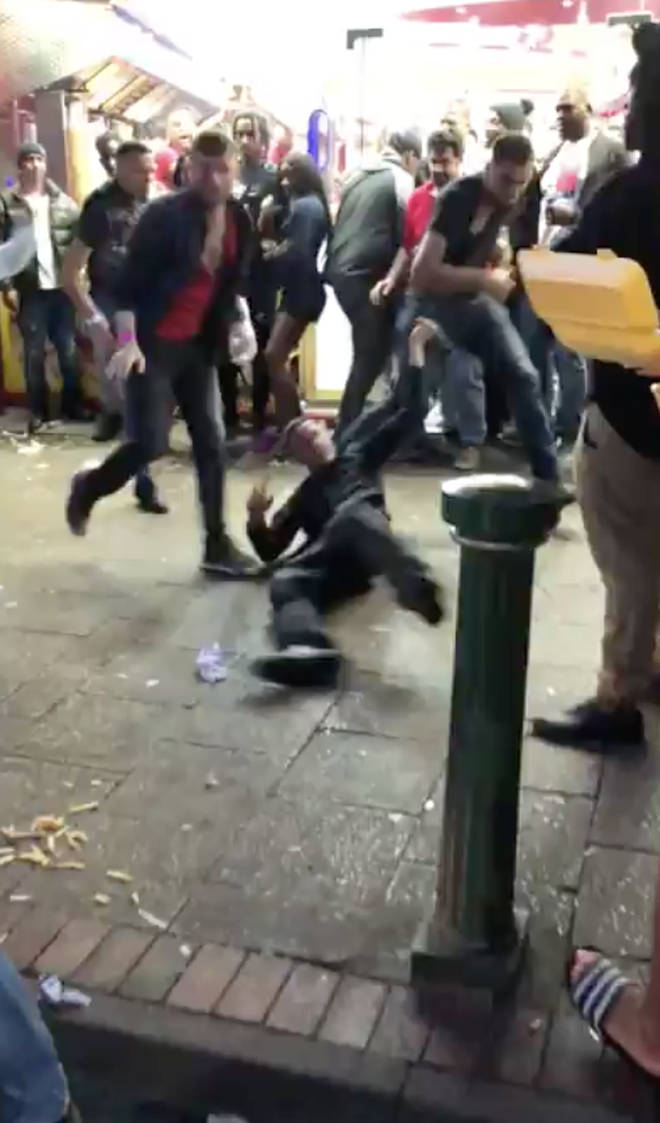 One user wrote: "It's like watching a fight in a retirement home".
While another added: "Ahh it looks like I missed a good laugh. Not one of them can throw a good punch".
West Midlands Police says it has no record of the incident.