Hulk Hogan Tricks Fans At Madame Tussauds By Posing As A Waxwork
30 January 2018, 15:19
Madame Tussauds is renown for its life-like waxworks, so it's no wonder tourists fell for Hulk Hogan posing as his own figure.
The professional wrestler pranked startled visitors to the attraction in Orlando, Florida.
He posed lifelessly to lure tourists into thinking he was just another wax figure.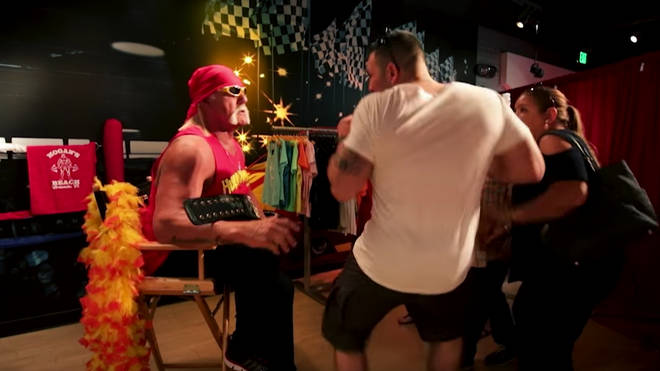 But as they got close, the 64-year-old jumps out of character, scaring a number of visitors.
In the hilarious video, posted on to Hogan's YouTube page, he says: "I'm getting ready to tear Madame Tussauds down today, all these other wax figures are gonna faint when they see my wax figure."
At one point, the star can be seen sat with a wrestling belt in his arms.
He then is approached by one unsuspecting man, who says: "Man, that looks realistic".
Seconds later Hogan jumps at him, causing him to shout: "Oh s***!".