Live Channel 4 Interview Interrupted By Couple's Expletive-Filled Row
10 January 2018, 13:04 | Updated: 10 January 2018, 13:15
A live Channel 4 News interview was interrupted last night when a passing couple ended up having an expletive-laden row in the background.
LBC presenter and Daily Mail journalist Andrew Pierce was being interviewed about Virgin Train's decision to stop selling the newspaper when he was rudely interrupted.
The two youngsters could be heard swearing off screen, before passing behind the camera as the spat began to boil over.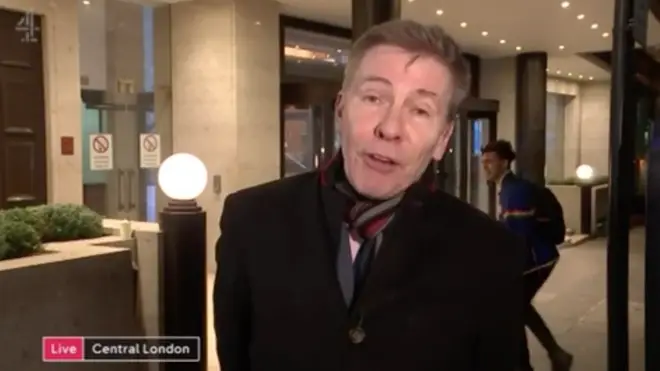 Andrew, who was being question by host Cathy Newman outside the Mail's HQ in Kensington, was almost drowned out by the furore.
"I'm terribly sorry about the distraction behind, can't really help that one," he said.
At this point Ms Newman replied: "There seems to be some sort of fight behind", as she turned back to her guest in the studio, Dawn Foster.
After the piece had finished, she said: "I would like to apologise to viewers who might have picked up some bad language in the background, not from our guests but from the passing brawl going on."
Watch the hilarious moment above...