Moment Man Helped Friend Escape Court So They Could Go And Play Snooker
19 February 2018, 15:13 | Updated: 20 February 2018, 11:22
Dramatic CCTV has been released of the moment a man helped his teenage friend escape a court room - because the pair wanted to go and play snooker.
The shocking footage has been released after Callum Finter, 21, was jailed for pressing the button which led to a door to fly open - leading his 17-year-old friend outside.
His lawyers claimed Finter had triggered the button spontaneously, as opposed to helping his friend flee Bradford Crown Court in July last year.
Wearing a cap, Finter could be seen standing close to the doors where the teen, who could not be named for legal reasons, was being sentenced.
The 21-year-old told the court that the plan was for the two friends "to go and play snooker" after the hearing.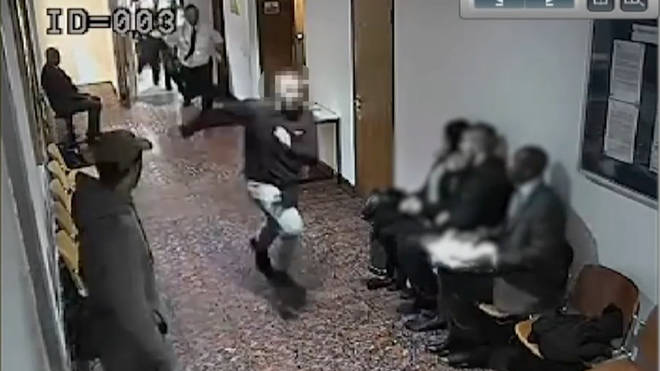 When the teenager was then sentenced to 21 weeks in custody for the theft of a mobile phone, Finter could be seen pressing the door's button as he friend pushes past the guards.
The teenager is then chased by the four security guards - but manages to escape before they could get to hm.
Judge Hatton, who was sentencing in the case, said: "After your friend had run past you, you shouted something.
"I got the very clear impression from watching the CCTV back that you were encouraging him on his way.
"Escape from lawful custody is always regarded as a serious offence for understandable reasons - it follows that assisting someone to escape is also regarded, rightly, as a serious matter."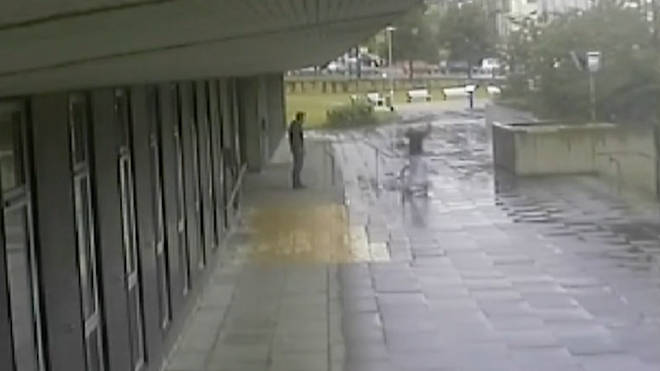 The teenager was on the run for two days, but after his arrest he was eventually sentenced to an extra six months detention for the escape when he later appeared at Kirklees Magistrates Court.
Finter, of Bradford, West Yorks, who pleaded guilty to aiding and abetting his friend's escape, was jailed for three months on Thursday (Feb 15).
Finter said he didn't know why he pressed the button adding: "It wasn't something I sat and thought about."