Man Stands Silently In Front Of Car And Refuses To Move
13 June 2018, 14:24 | Updated: 13 June 2018, 14:28
This video of a man silently standing in the middle of a road is enough to give any driver the creeps.
A motorist filmed the moment he came across the unknown man who was stood in the pouring rain.
Rather than moving out of the way, the man glares directly into the windscreen and refuses to move.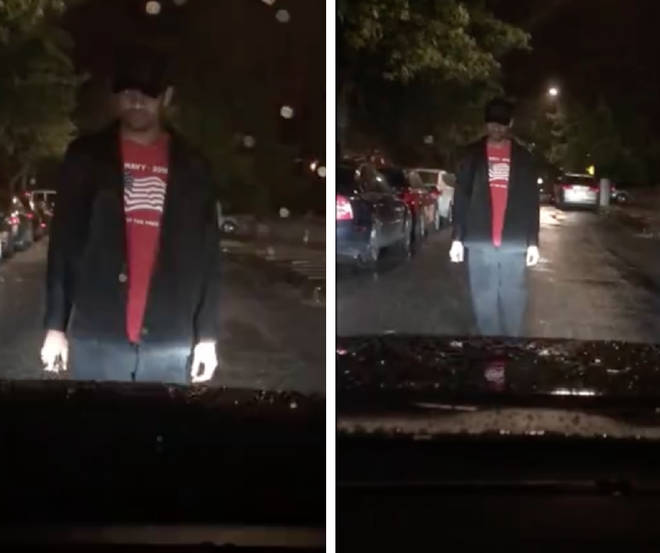 Despite the weather, he creepily walks towards the car as the driver reverses while calling the police.
Even when officers arrive the man continues to follow the vehicle down the road, all while saying absolutely nothing.
The unnerving incident was filmed in Brooklyn, New York, US.
The man was detained by police.