The Mesmerising Moment Atlanta's Stadium Was Demolished In Just 15 Seconds
20 November 2017, 14:55
This is the moment the stadium in Atlanta was demolished.
Over 2,000kg of explosives was used to raze the 71,250-seat stadium to the ground this morning.
The roof fell in 12 seconds, while the stands came down just three seconds after the explosions.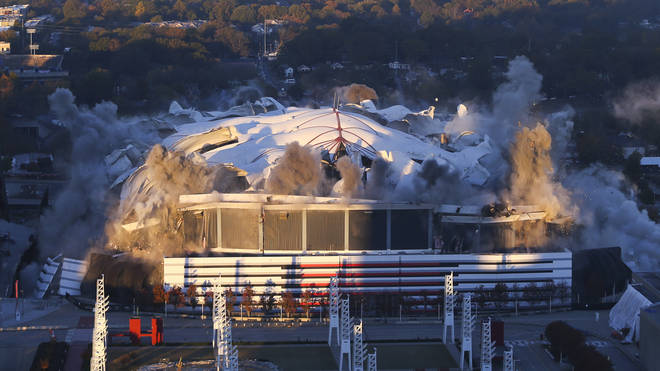 When it opened, the Georgia Dome was the largest covered stadium in the world.
Atlanta's brand new Mercedes-Benz Stadium cost $1.6 billion to build, hosting both the Atlanta Falcons and the football team Atlanta United. It will host Super Bowl LIII in February 2019.
The site of the Georgia Dome will be transformed into a park used for picnics before matches.
Watch the demolition in full below