MI6 Unveils Its First TV Advert, Looking To Recruit New Spies
24 May 2018, 15:26
MI6 has produced its first ever TV advert to help it recruit more staff - and dispel the James Bond image of intelligence officers being 'sinister' spies.
It features a mother and child at an aquarium looking into a shark tank.
The voice over says: "We are intelligence officers but we don't do what you think. It is not keeping your cool in the shark tank, it is picking up the silent cues that matter."
The final line is: "MI6 - secretly we are just like you."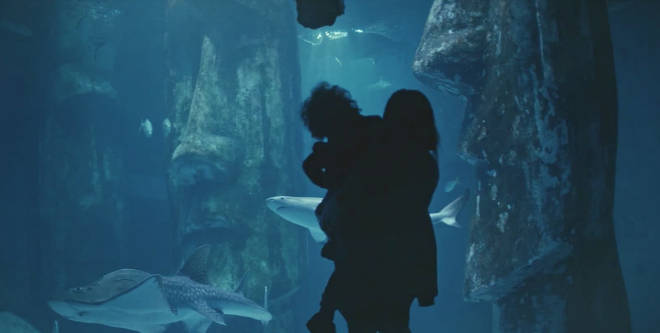 MI6 wants to recruit 800 new staff by 2021, especially more women, and black and Asian applicants.
The MI6 head of recruitment, a mother with 20 years in the service, revealed: "The concept was to play on the Bond image but to explain very clearly that this was not James Bond.
"In many respects the people we are recruiting have sets of skills that are common to many people in the population.
"MI6 can take advantage of this Bond image and then turn it on its head."