Motorcyclist Puts A Smile On Child's Face With Heartwarming Gesture
11 July 2018, 14:21
A motorcylist's kind-hearted gesture to a child passenger waiting in traffic has won the hearts of the internet.
The man's helmet cam captured the heartwarming moment he allowed the boy to rev his engine.
The video has racked up hundreds of thousands of views after it was uploaded to YouTube.
The rider could be seen pulling up alongside a car waiting at a set of traffic lights.
The boy was clearly impressed with the bike as he points at it and tells his mum.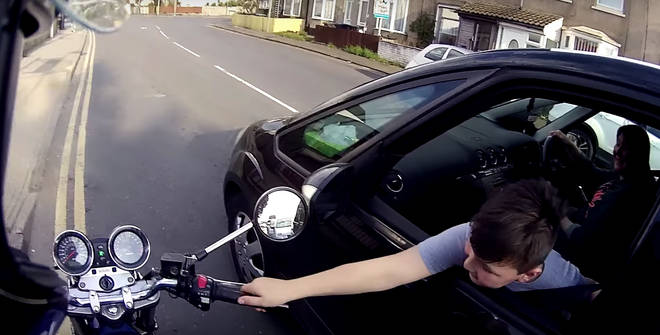 Then, the rider gestures for the child to unwind his window before pointing to the accelerator.
The boy leans out the window and gives it a quick rev - and his reaction to the noise is brilliant.
It's not clear where abouts in the UK the moment happened - but you can watch it above.