Passenger Filmed Shoving Cyclist Into Ditch From Inside Speeding Car
13 March 2018, 13:14 | Updated: 13 March 2018, 14:01
Mobile phone footage has surfaced of the shocking moment three thugs shoved a passing cyclist into a ditch.
The video shows the men inside a car pull up alongside the cyclist.
Moments before one of the passengers says: "Get close to him and I'll knock him right in the hedge.
"Slow down to his speed."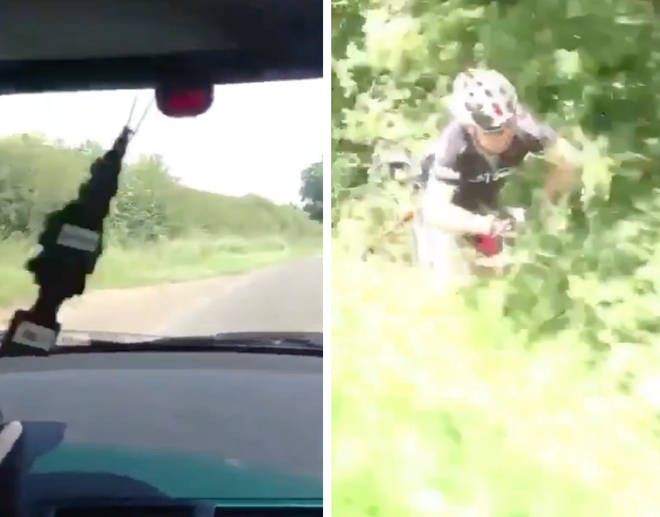 At that point the passenger leans out of the window and knocks the biker of balance.
The helpless cyclist desperately tries to regain control but soon disappears into a country lane hedge.
The passengers can be heard laughing hysterically as their driver continues on.
It's not known exactly where in the UK the shocking incident took place, but the clip has been viewed thousands of times after being uploaded on social media.