Police Officer Dives Into Canal To Save Woman Who Jumped Off Bridge
3 December 2018, 13:14
Dramatic footage has been released of the moment a police officer dived into a freezing canal to save a woman who'd jumped off a bridge.
It unfolded at just after 07:30am on Friday morning in Wednesfield, Wolverhampton.
When officers arrived at the scene the 22-year-old woman was struggling to stay afloat.
Body-cam footage shows the West Midlands cop throw off his jacket and jump into the water.
He pulled her to safety before she was taken away for a checkup.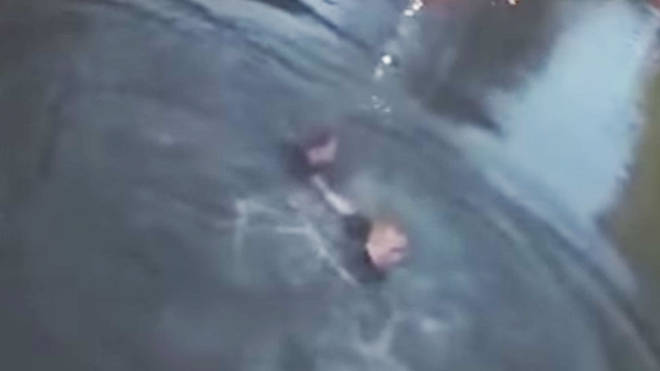 Meanwhile, the brave officer showered, donned his spare uniform and returned back to duty just hours later.
"The canal is pretty deep and wide at the point she'd entered the water…certainly too deep to stand," he said after the incident.
"The woman wasn't responding to our commands to swim to the side and, with her clothes heavy with water, I could see she was being dragged under.
"I knew someone had to act soon so I jumped in to get her. Cold would be an understatement – it was absolutely freezing – but thankfully I was only in there for a matter of seconds. I wouldn't have fancied spending any longer in there."