Row Between Neighbours Ends In The World's Slowest Tractor Chase
11 July 2018, 13:11 | Updated: 11 July 2018, 13:15
A row between two neighbours came to a bizarre end when one chased after the other - on a very, very slow tractor.
The almost comical footage shows Scott Lynch clearly out pacing Howell Morris, who was trying to get at him on the farm vehicle.
It followed a row between the pair over access rights, and when Lynch stood up to Morris, the incident escalated.
The video was released by St Johns County State Attorney's Office and was filmed by Lynch's wife.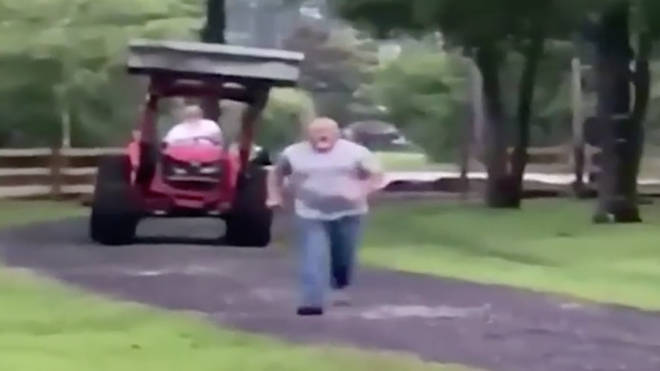 It unfolded in Augustine, Florida on June 19th.
Luckily for Lynch, he found sanctuary in his garage.
Morris was charged with aggravated assault with a deadly weapon last month and has been bailed.
He has been ordered to have no contact with Lynch.