Shocking Videos Show Buildings Collapsing In Mexico Earthquake
20 September 2017, 09:02
More than 240 people have been killed after a powerful earthquake in Mexico - as videos show buildings being destroyed.
At least 20 children have died after their school, like dozens of others, has been turned into rubble.
Videos posted on social media show the devastation caused around Mexico City following the 7.1-magnitude quake.
The first shows a four-storey building collapsing in the disaster, while another shows locals running for cover as a five-storey block falls to the ground.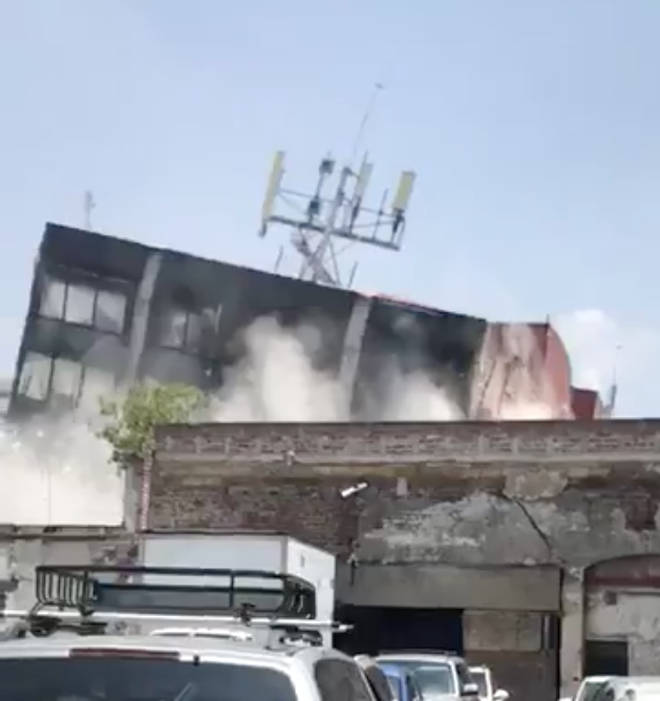 President Enrique Pena Nieto appealed for calm, saying: "The priority at this moment is to keep rescuing people who are still trapped and to give medical attention to the injured people."
The current and previous Presidents of the US tweeted their support for their neighbours:
God bless the people of Mexico City. We are with you and will be there for you.

— Donald J. Trump (@realDonaldTrump) September 19, 2017
Thinking about our neighbors in Mexico and all our Mexican-American friends tonight. Cuidense mucho y un fuerte abrazo para todos.

— Barack Obama (@BarackObama) September 20, 2017
The earthquake came less than two weeks after an 8.1 magnitude tremor in southern Mexico killed at least 98 people.