Hooded Teen Hurls Trolley Off Bridge And Onto Busy Road In Shocking Video
3 April 2018, 16:05
A reckless youth has been filmed throwing a shopping trolley from a bridge and onto a busy dual carriageway.
The shocking footage, taken in Exeter, Devon, has been handed to police after it was shared on the social media platform Snapchat.
It shows a hooded teen, believed to be aged between 14 and 16, lifting the trolley over the railings.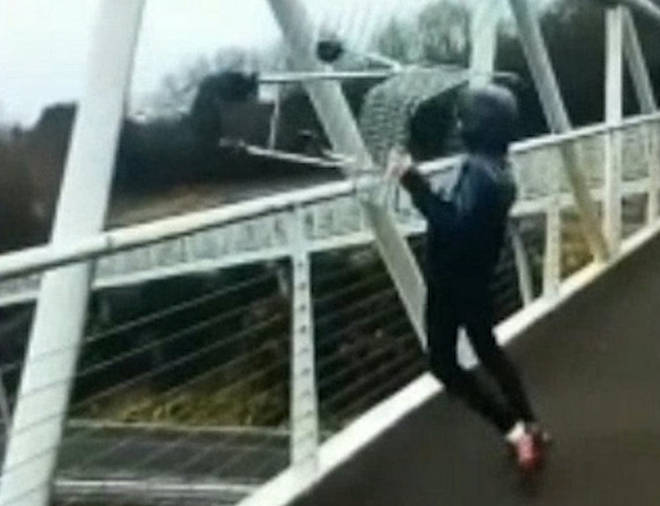 He then puts innocent lives in danger by dropping the heavy object onto the busy A379, before running away.
Devon and Cornwall Police confirmed it was aware of the clip.
Officers searched the area after it was reported on Bank Holiday Monday, but found neither the youth nor the trolley.
A spokesperson from the force said: "We are looking for one youth, aged 14 to 16 who was seen throwing a trolley onto the carriageway from an over bridge.
"He is described as wearing a grey and black top with the hood up and trainers with red stripes on their sides."
You can watch the shocking footage above.