The Incredible Footage Of Typhoon Mangkhut
17 September 2018, 12:30
Video captures the destruction of one of the biggest storms to hit Hong Kong and southern China in decades.
Typhoon Mangkhut ripped through the Philippines before making its way to the Chinese coast on Sunday afternoon.
Footage emerging from the affected areas show the horrifying destruction, with one woman being carried away by the strong winds and fast-flowing water.
In one clip, a huge tree is seen being pulled out from the pavement and crushing a parked truck, and traffic lights being flung into the air.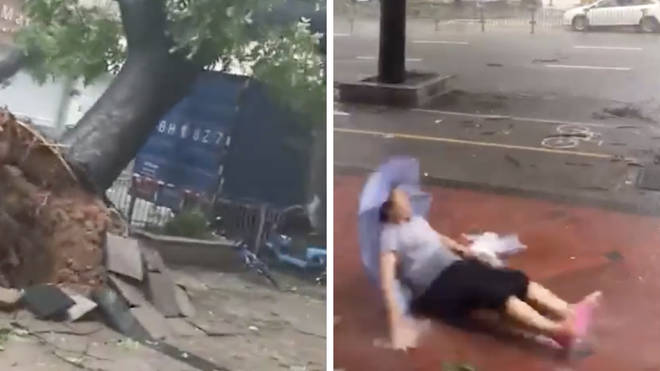 At least 40 people are missing and 65 confirmed to have died in the Philippines since Mangkhut made landfall, but authorities fear the death toll could rise above 100 as search and rescue missions continue.
In China more than 2.5 million people were evacuated, and at least 2 killed. Officials say that more than 200 people have been injured.