This May Be The Most Agonising News Report Of All Time
5 June 2018, 15:08 | Updated: 5 June 2018, 15:17
This news reporter really struggles to capture the fun in inflatables, and not even Mr Wacky could help him.
A report on an inflatable run and festival might be one of the most agonising reports to ever make it to television.
The reporter, Dave Scott, starts his broadcast by asking whether inflation was "a good thing, or a bad thing".
But the news anchor didn't realise he was being asked a question and the report descended into silence.
A few moments pass before the anchor, Jason Austell, asked his colleague to repeat the question.
An awkward exchange about inflation later, and Dave turns to the crowd for some excitement.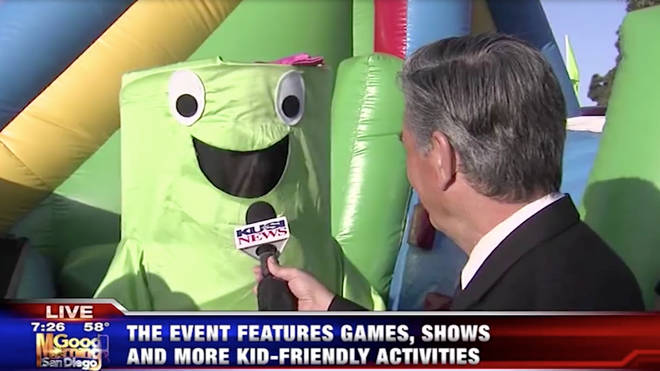 As Dave asked for a round of applause, a crowd of festival volunteers gave an unenthusiastic cheer before some of them struggled to think of the fun they're going to have.
"What kind of fun do you think you're going to have today?" he asked three girls.
But one wasn't even listening.
The excruciating report continued as the reporter turned to conduct a 'surprise' interview with the festival mascot: Mr Wacky.
"This is an honour" says Dave, as the green character waves in the background.
Watch the news report in full in the video at the top of the page.