Theresa May's Awkward Response When Asked How She "Lets Her Hair Down"
9 March 2018, 13:56
Theresa May suffered another painful interview gaffe when asked what her perfect night would be if she wanted to "let her hair down".
The Prime Minister stumbled over the simple question during an ITV interview on International Women's Day.
After being quizzed on the government's new domestic violence consultation, the PM drew a blank when asked to describe her "perfect girls' night out".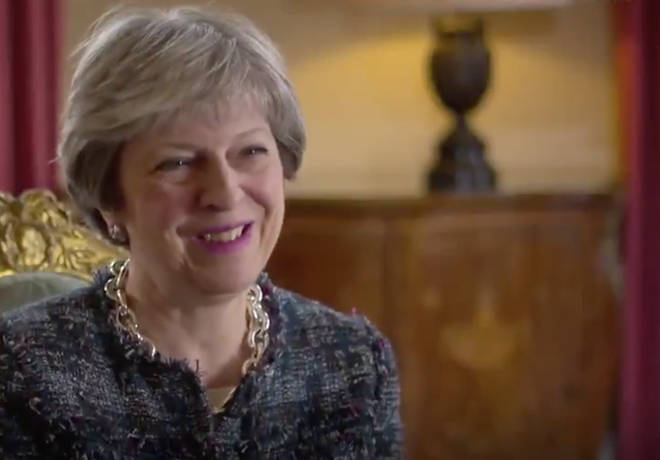 She responded to ITV's Julie Etchingham: "What a question! I haven't thought about it, because my International Women's Day is heavily focused on what we're doing on domestic abuse".
"I'm not going to have the time to have the girls round and have an evening together I'm afraid, I don't think when you let your hair down there's only one way of doing it."
It's not the first time Mrs May has suffered a faux pas during a TV interview.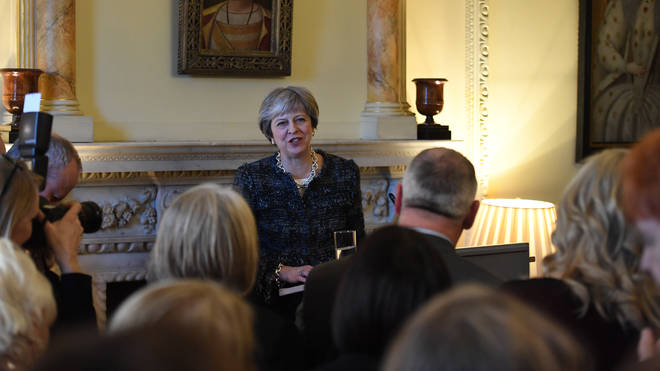 In the run up to the election last year, she was asked what the naughtiest thing she had ever done was.
"I have to confess when me and my friends used to run through the field of wheat and the farmer weren't too pleased about that," the PM replied.
Shelagh Fogarty will be taking your calls on this from 3pm on Friday.
The LBC presenter will ask: Do we have the right to expect our politicians to be like us?