Adorable Toddler Causes Chaos Live On ITV News
24 August 2017, 07:54 | Updated: 24 August 2017, 07:59
This is the moment an adorable two-year-old girl clambered all over the set of ITV News live on air.
Toddler Iris Wronka ran free while her brother George was being interviewed by Alaistair Stewart about his milk allergy live on ITV News.
The newsreader introduced the segment, saying: "Joining me now are Mum Lucy Wrokna and her children George and, there, right at the front of my desk, the delicious Iris, who will do whatever she chooses to do, over the next couple of minutes."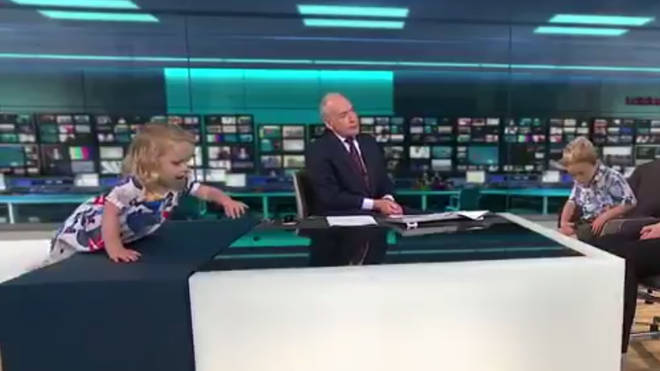 After running around the desk a few times, Lily hauled herself on to the desk and bobbed up and down.
Mr Stewart struggled to keep a straight face at Iris's antics on the show.
Watch the moment, described on Twitter as "TV gold", above.