Tory Minister Lord Bates Sensationally Resigns Because He Was Late
31 January 2018, 18:23 | Updated: 31 January 2018, 18:28
The House of Lords was left stunned when a Tory minister dramatically resigned because he was late for a parliamentary question.
Lord Bates left peers aghast after he announced he was quitting the government before storming out.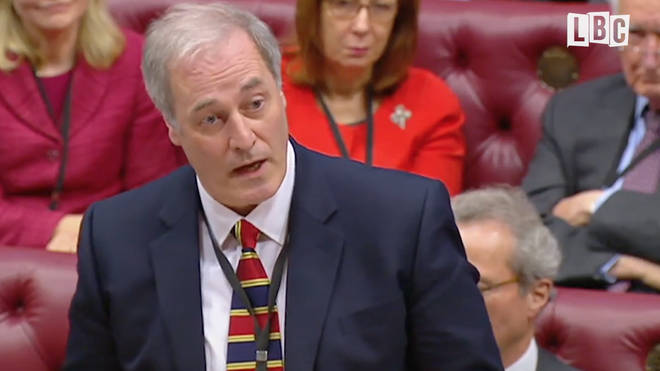 It's after he missed a question from Labour's Baroness Lister of Burtersett on Wednesday.
He told the chamber: "I have always believed we should rise to the highest possible standards of courtesy and respect in responding on behalf the government to the legitimate questions of the legislature," he told peers.
"I am thoroughly ashamed of not being in my place and therefore I shall be offering my resignation to the prime minister with immediate effect."
After he walked out Labour's Barroness Smith insisted he had no reason to resign for the "minor discourtesy".
Watch the sensational moment unfold above.