TV Presenter Is Dragged Along Ground As She Tackles Runaway Horse
23 May 2018, 15:37
A TV presenter was dragged along the ground when she decided to tackle a runaway horse.
At The Races presenter Hayley Moore dived to capture the loose animal at Chepstow, Wales, on Tuesday.
It's after the the race horse, Give Em A Clump, unseated his rider Fran Berry after one furlong.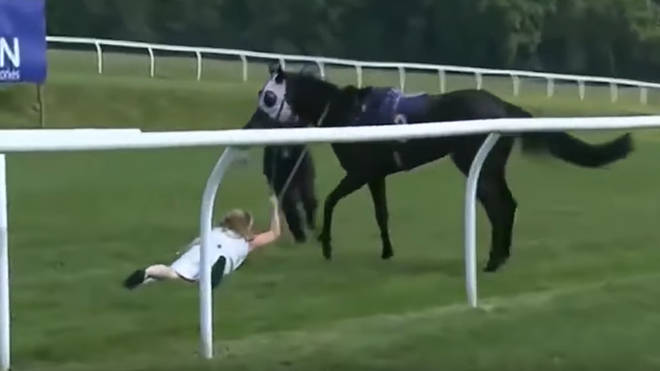 While many manoeuvred themselves out of the way of the incoming horse, Moore decided to put herself in harms way.
Although she was dragged along the floor, Moore managed to bring the horse under control.
"They'll have to put the divot back in, but luckily it's on the jumps track so they'll have time to get the truck on the track!" Moore joked afterwards.