WATCH: Delivery Driver Repeatedly Throws Parcel To Try And Land It On Balcony
5 December 2017, 15:25 | Updated: 5 December 2017, 16:01
A delivery driver has been caught on CCTV repeatedly throwing a parcel into the air in an attempt to land it on a customer's balcony.
The recipient wasn't in when the package arrived but later saw footage of the man tossing the John Lewis parcel up to his Milton Keynes home.
Grant Baxter uploaded the shocking video online, which has already been shared thousands of times.
He wrote: "Share please yodel delivering at its best # epic fail!!!"
The 39-year-old told the Mail Online that the parcel was a gift for his mother-in-law's birthday, but could have been a medical delivery for his son, who is severely disabled.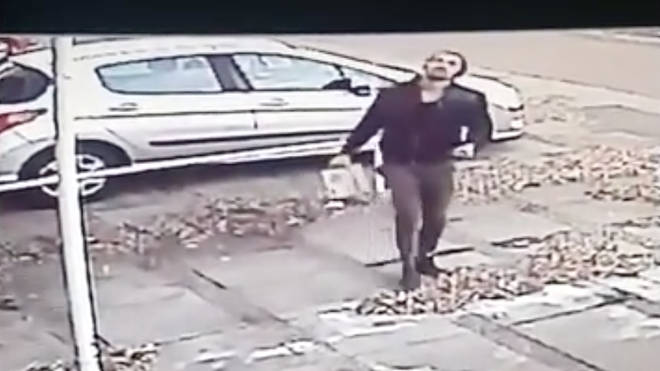 A spokesman from Yodel said: "While the driver was clearly determined to ensure that Mr Baxter received his order, the safe delivery of parcels is our absolute priority.
"We have requested further information to help us confirm if this was one of our deliveries, and if so, we would like to apologise to Mr Baxter for this incident.
"Our drivers are advised to reattempt delivery on another day if nobody is available to receive a parcel and there is no suitable safe location in which to leave it."