Woman Has To Be Rescued From Car Roof After Becoming Stranded On Beach
5 February 2018, 14:58
A woman unable to swim had to be rescued from a car roof after she became cut off by the incoming tide.
Emergency services were alerted to the incident along the Cumbrian coast at about 10:41am on Saturday.
The woman had been caught out by the incoming tide between Beckfoot and Mawbray.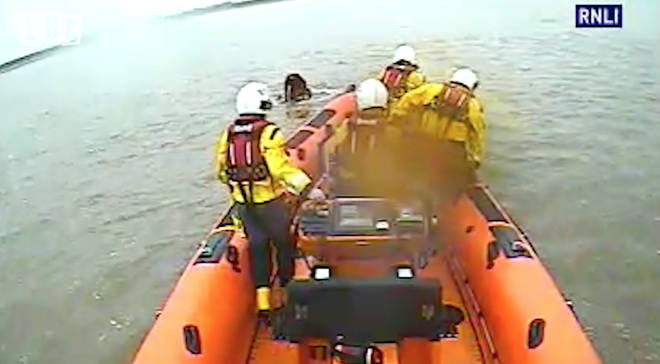 She was forced onto the top of the vehicle to avoid drowning because she's not able to swim.
Dramatic footage of the rescue has since been released by the RNLI.
They eventually rescued the woman and treated her for hypothermia.
A spokesman for the organisation said she was "very lucky", especially with the fast incoming tide.
Silloth RNLI Senior Helm Steve Henderson said: "If it had been a few minutes later we could have been looking at a different outcome.
"The UK and Ireland have some of the biggest tidal ranges in the world and getting cut off by the tide contributes to a significant number of RNLI rescues every year."
Watch the rescue above.