WATCH: We Surprised Global's Make Some Noise Charities With Extra Money
13 April 2017, 05:55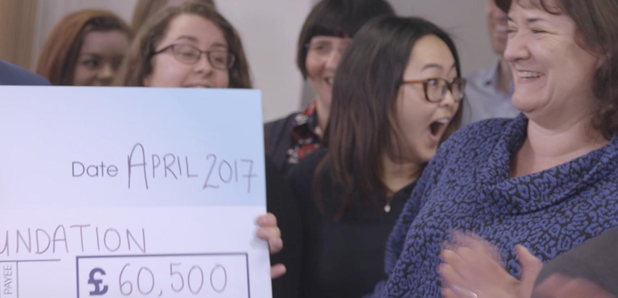 Last year, we asked you to support LBC's charity, Global's Make Some Noise. And thanks to your wonderful generosity, some charities were in for a lovely surprise.
You really helped us make some noise for great small charities across the UK, and because of you, Global's Make Some Noise has been able to give out a whopping £2,208,700 in grants to support their amazing work.
Thanks to you, youngsters and their families living with illness, disability or lack of opportunity right across the UK will be able to receive life-changing support and access vital services that otherwise simply might not be available.
As well as on LBC, listeners to Global's radio stations across the country took part – Heart, Capital, Classic FM, Smooth, Radio X, Capital Xtra and Gold.
It's because of your phenomenal support, that we raised even more money than we ever could have hoped for, which meant we had a few surprises in store for the charities when we went to deliver the news.
So, from LBC, Global's Make Some Noise and all the charities you've helped support – THANK YOU – you really have given a voice to small projects and helped make a difference.