SOLD: VIP Tickets To The Open And Luxury Golf Trip To Portugal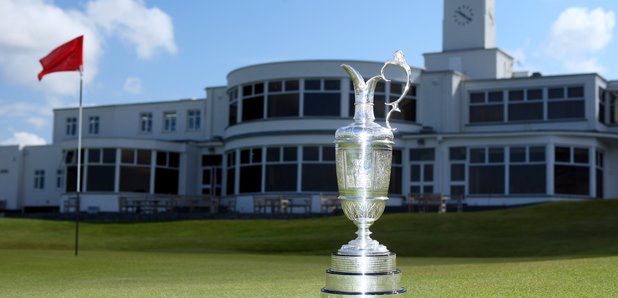 The highest bidder will get four VIP tickets to The Open at Birkdale, get the chance to lift the Claret Jug AND go on a luxury golf trip to Portugal.
Sold for £4814 - thank you for your generosity!
This really is the ultimate golfing experience - one that you won't want to miss out on.
You will fly with Monarch Airlines to Faro. You and a guest will spend 3-nights at the luxurious Vale Do Lobo Resort, one of the best-established luxury golf and beach resorts in the Algarve.
The resort is renowned for its two magnificent 18-hole golf courses. This prize includes two rounds of golf with buggy and clubs on the Royal and Ocean Golf courses. Vale do Lobo also has its own sandy beach, tennis centre, spa, fitness centre and numerous bars and restaurants.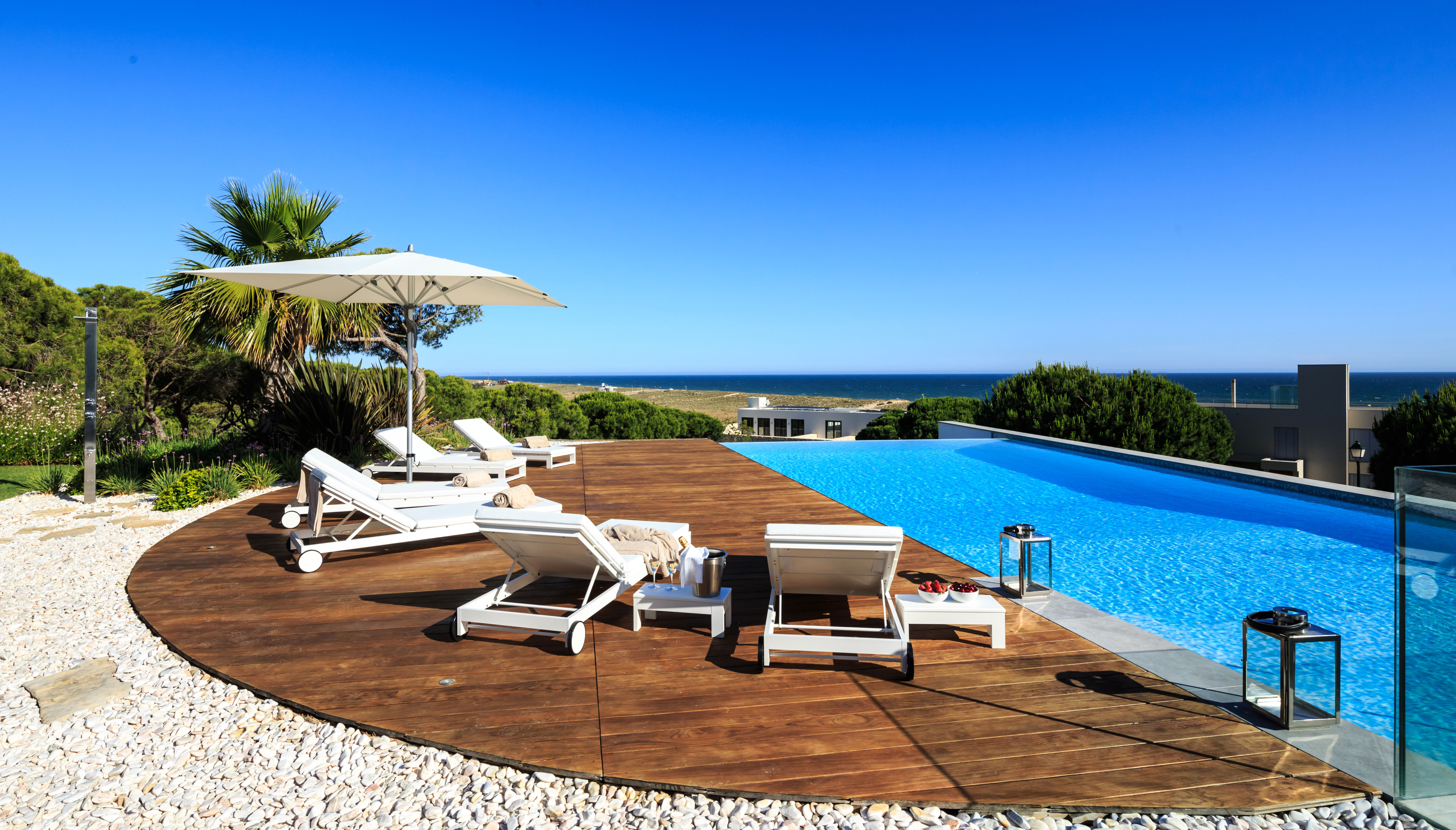 And, if that wasn't enough, we'll also be giving the lucky winner four VIP tickets to attend the 146th Open at Royal Birkdale in 2017.
You will enjoy full hospitality at the Champions Club where you will be treated to breakfast, lunch and afternoon tea on the final day of the championship on Sunday 23rd July.
To top it all off we'll give you an incredible opportunity to lift the famous Claret Jug just hours before it's presented to the winner.
This online auction prize will be open for bids between 6.30pm on the 27th of September and 6.30pm on the 7th October 2016. You can check the highest bid and read all the Ts&Cs below.
Global's Make Some Noise is LBC's very own charity, supporting small but brilliant projects across the UK which help youngsters and their families living with illness, disability or lack of opportunity. By supporting Global's Make Some Noise, you'll be helping small projects make a big difference - so thank you! Find out more.
Thanks to Vale Do Lobo and The Open for kindly donating this prize.

Terms and Conditions

1. Definitions and Introduction
1.1 In these terms and conditions the following words and phrases shall have the following meanings (and, where applicable in these terms and conditions, the singular shall include the plural):
"Auction" The auction running on the Participating Radio Station(s) during the Term
"Auction Terms and Conditions" These terms and conditions relating to the Auction
"Bid Period" The period, as announced on-air and/or online, during which a Participant may bid for a particular item in an Auction through the Auction Line.
"Competition Terms and Conditions" Global Charities competition terms and conditions which can be found at makesomenoise.com/terms-conditions/
eBay User Agreement The terms and conditions of placing a bid on eBay which can be found at http://pages.ebay.co.uk/help/policies/user-agreement.html
"Conditions" The Auction Terms and Conditions together with the Competition Terms and Conditions and the eBay User Agreement
"Global Charities" Global Charities of 30 Leicester Square, London, WC2H 7LA (registered charity 1091657 (England & Wales) and SC041475 (Scotland)) "on-air" Something broadcast on the Participating Radio Station(s)
"Participant" or "you" A person who participates in the Auction "Participating Radio Station(s)" LBC
"Term" The dates and times set out in Clause 2.2 of these Conditions "Website" www.makesomenoise.com or the website of any of the radio stations owned by Global Radio, Communicorpuk or Adventure Radio
1.1 These Auction Terms and Conditions together with the Competition Terms and Conditions (with the specific exception of clauses 2.3 and 2.4 of the Competition Terms and Conditions) and the eBay User Agreement shall apply to the Auction. Participation in any Auction shall be deemed an unconditional acceptance by you of these Conditions.
1.2 In the event that these Auction Terms and Conditions conflict with the Competition Terms and Conditions, the provisions of these Auction Terms and Conditions shall prevail.
1.3 References to "we", "us" and "our" shall be to Global Charities and/or the Participating Radio Station(s).

2. Auction
2.1 During the Term, details relating to the Auction will be broadcast on the Participating Radio Station(s).
2.2 The Bid Period for this auction will take place between 18.30 on 27th September 2016 and 18.30 on October 7th 2016.
2.3 During the Bid Period each Participant must go online to the Website from which they will be directed to place a bid through eBay.
2.4 Participants are required to have an eBay account in order to place a bid.
2.5 The highest Bid received during the Bid Period will be announced on air to the extent permissible. The highest genuine Bid received from any Participant at the end of the Bid Period will secure the item. Where a Bid is successful, the Participant will be contacted by the Participating Radio Station.
2.6 Full details of all Auctions will be available on the Website including any specific terms & conditions for each lot.
2.7 The offer of an Auction item on-air shall constitute an offer which will be deemed to be accepted by the highest bidder during the Bid Period.
2.8 Participants must be 18 years of age or over. We reserve the right to verify the eligibility of all entrants.

3. Payment and delivery
3.1 Payment for an item must be by Paypal or debit or credit card. The amount to be paid, having been deducted from or charged to the Participant's Paypal account or debit or credit card, shall constitute consideration. All Participants must ensure that, prior to placing a bid, they are able to pay for any item which they wish to bid for.
3.2 Title in the items successfully bid for or purchased shall not pass on to the Participant until such time as payment for the item has been received by the Participating Radio Station and delivery has taken place.
3.3 Delivery of a prize or voucher with the prize details will be made within 28 (twenty eight) days to the address specified by the Participant provided that such address must be within England, Scotland, Wales or Northern Ireland. When an item is delivered, risk of damage to, or loss of, the item passes shall pass to the relevant Participant. We reserve the right to require photo ID from the successful Participant upon delivery.

4. Liability
4.1 All items offered for Auction shall be subject to availability and we shall not be liable for any claims, expenses, costs and/or any losses (including, but not limited to, loss of profits, indirect, pure economic and consequential losses or otherwise) or any damage (save for death or personal injury arising from negligence) suffered by any Participant.
4.2 All matters relating to the Auction shall be at our sole discretion.
4.3 Notwithstanding that a successful bid has been received, in the event that we discover that (i) the Participant was or should have been ineligible to make a bid for an item, or (ii) that the Participant should have been declared invalid for any other reason whatever (at our absolute discretion), we reserve the right to reject the bid. In such circumstances, we reserve the right to offer the prize to the second highest bidder.
5. Prize
- This prize includes flights from Birmingham, Leeds Bradford, London Gatwick, London Luton or Manchester Airport to Faro, 3-Nights at Vale Do Lobo resort for two in a luxury apartment inclusive of two rounds of golf with buggy and clubs on their Royal and Ocean Golf courses, also inclusive of access to fitness and spa facilities and four hospitality tickets to The Open taking place on the 23rd July 2017 at Royal Birkdale Golf Club.
- This prize must be booked by 31st of January 2017.
- The Vale do Lobo prize is valid until 31st October 2017.
- The Open prize is to redeemed on the 23rd July 2017 only.
- Once flights and accommodation are booked this prize cannot be amended.
- The Monarch prize is offered strictly subject to availability and may not be available on all dates on all flights during peak periods such as Christmas, New Year, School and Bank Holidays.
- Whilst we will do all we can to book your trip on your preferred dates, this is not always possible and we ask that you provide three options as soon as possible after the competition closes.
- Flight terms and conditions apply and can be found at http://www.monarch.co.uk/terms/flights.
- Travel insurance is strongly recommended. Please visit www.monarch.co.uk for details and premiums.
- One piece of hold luggage per person is included in the prize and will be checked in free of charge. Up to 10kg of hang baggage may be taken into the cabin per person in a bag no bigger than 56 x 40 x 25cm, free of charge. For further information about hand baggage restrictions please refer to the FAQs on http://www.monarch.co.uk/faq/flights/baggage.
- The winner is responsible for all expenses and arrangements (such as but not limited to flight extras, in-flight meals, pre-allocated seats, meals, spending money and transportation to and from the departing and destination airport) not specifically included in the prize.
- If Monarch fails to comply with the Agreement, Monarch is responsible for loss or damage you suffer that is not foreseeable. Loss or damage is foreseeable if they were an obvious consequence of Monarch's breach or if they were contemplated by both the winner and Monarch at the time the parties entered into this agreement. Prize winners statutory rights are not affected.
- Compensation under Regulation 261/2004, Montreal Convention and any other applicable law is strictly excluded irrespective of the cause.
- Prize winners must ensure that they have the correct travel documentation and obtain the relevant Visas. Such travel documentation is at the sole expense of the Winner. Failure to be granted a Visa and or have the necessary travel documentation will result in the Prize Winner forfeiting their prize.
- The Vale Do Lobo prize aspect refers to 3 night's accommodation for two in a luxury apartment, 1 round of gold for two players including buggy and clubs on the Royal Golf Course, 1 round of golf for two players including buggy and clubs on the Ocean Golf Course and access to Fitness and Spa Facilities (treatments not included).
- The Vale Do Lobo prize aspect is subject to availability and excludes July and August.
- The Open prize refers to four hospitality tickets at the 146th Open at Royal Birkdale Golf Club. This prize is inclusive of four official open admission tickets with fast track entrance, one VIP parking pass, full tv coverage of play, large private garden area, complimentary wine, beer, soft drinks, breakfast, lunch, afternoon tea and light afternoon snacks.
- Travel to and from the The Open in NOT included. - Wheelchair access at some locations may be limited or unavailable.
- The content of the prize may be subject to change and/or substituted with a prize of equal or greater value.
- In the event of unforeseen circumstances, we reserve the right to change the date and substitute with another date.
- We require winner name, contact number, postal address & email to facilitate the prize.
- Due to the nature of prize donations, please be aware that it can take several weeks to confirm dates.
- Not for resale, not transferable, there is no cash alternative. This is a charity competition and as such no refunds are given.